Experts focused on selected industries
Offering high-quality janitorial services ranging from floor cleaning to exterior window washing, BEST has developed a prominent reputation for excellence. As one of Canada's Carbon Friendly custodial companies, providing green solutions is part of our commitment to our clients. We take on a targeted market approach focusing on providing services to high-profile accounts with large square footage and high traffic. We currently service over 50 million square feet of cleaning space in select industries.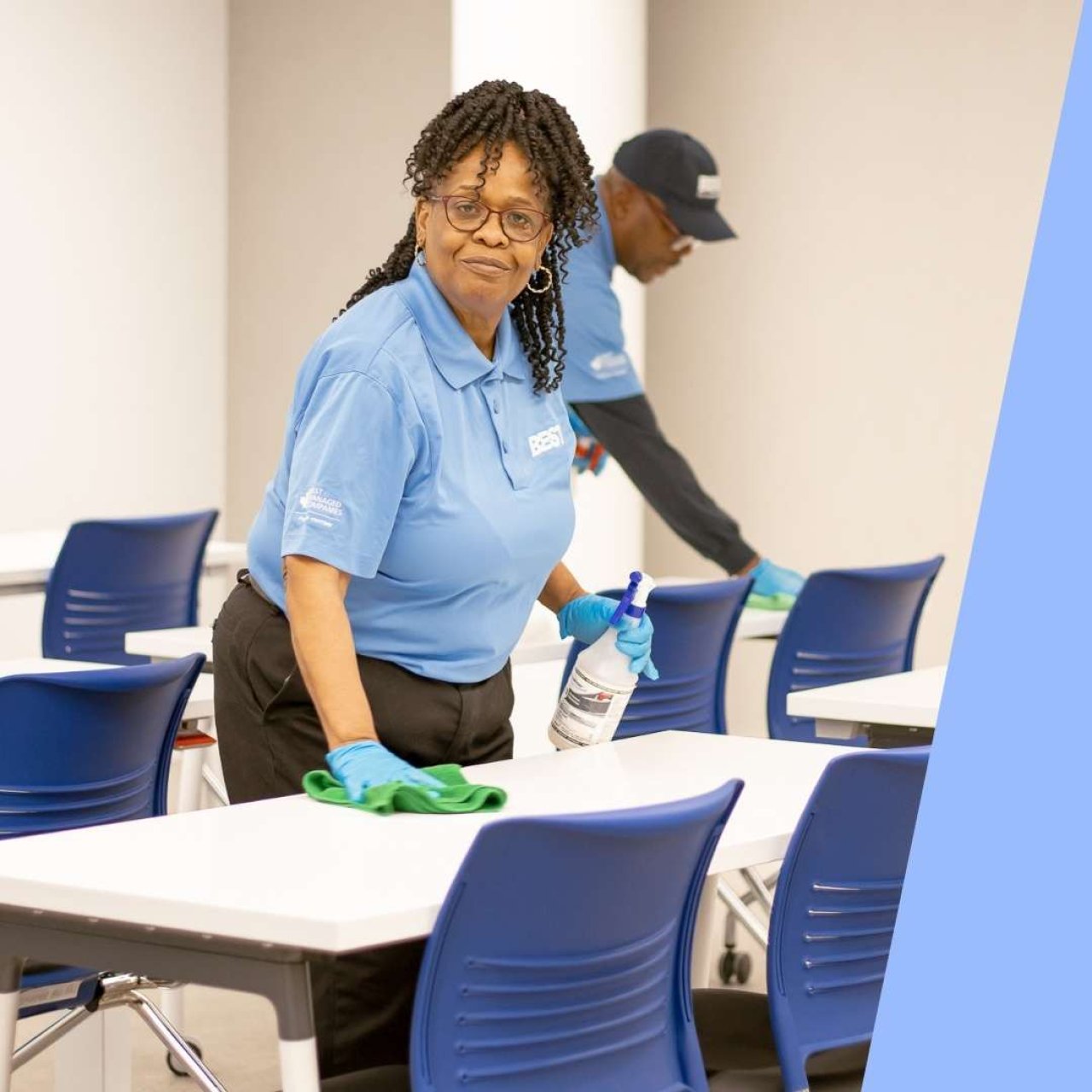 Higher Education Campuses
With over 65 years of experience in the higher education industry and over 50 million square feet of cleaning space at Canada's most prestigious institutions, BEST is a leader in sustainable cleaning in this industry. We serve over 30 educational campuses and provide healthy and safe learning environments to more than 300,000 students annually.
Retail
We understand that our team is a key component of the shopping experience. Not only are we responsible for ensuring cleanliness, but we also interact with guests and provide exceptional customer service. Our services cover everything from parking lot sweeping, and landscaping, to cleaning main corridors, food courts, and restrooms.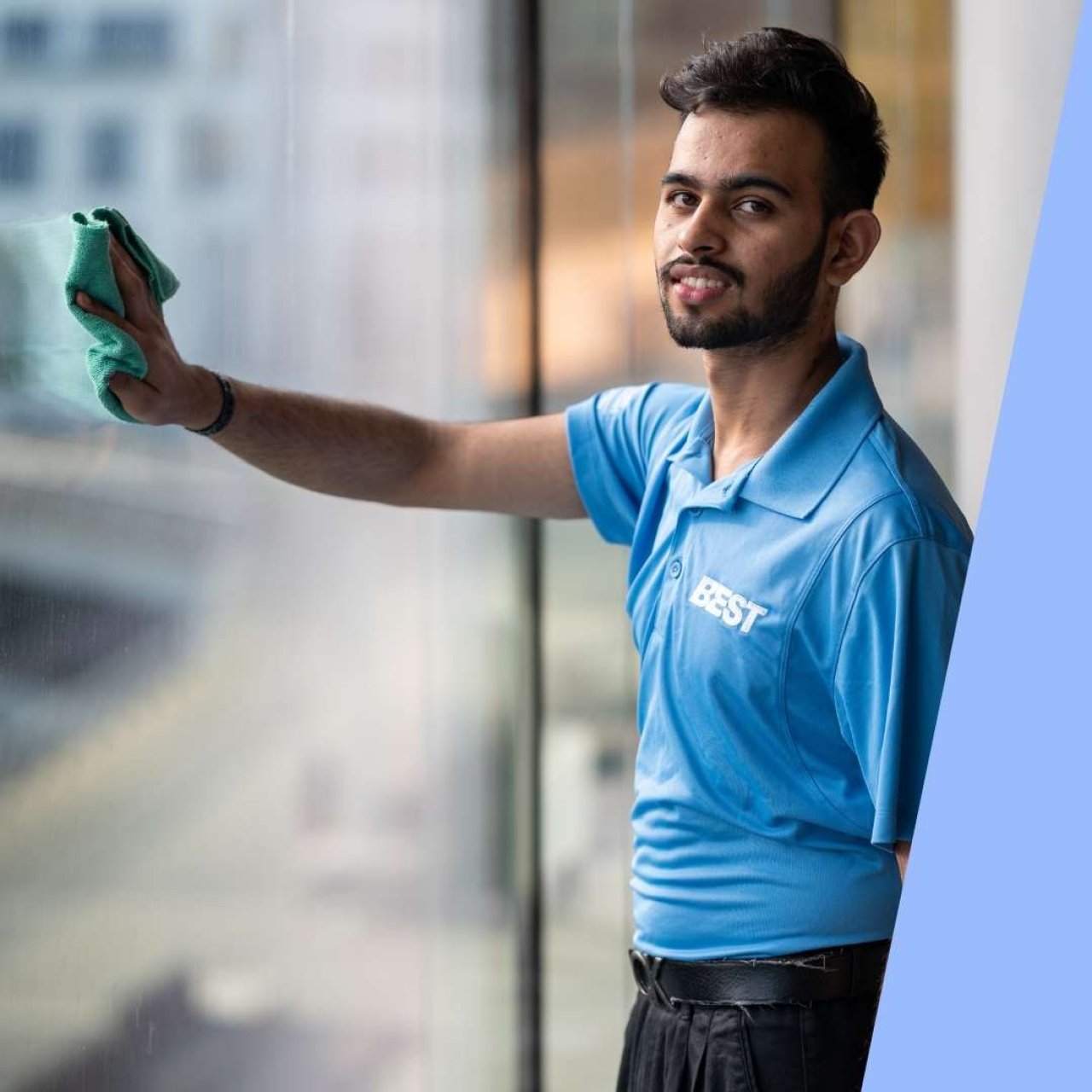 Commercial
We provide high-traffic industrial cleaning, in CIMS-GB and LEED-Certified buildings, including convention centers, government buildings, and libraries. We have adopted technological advances, including autonomous car washers such as the TASKI Intellibot, autonomous floor scrubbers like the Tennant T380AMR, and other innovative equipment and materials which place us at the forefront of the cleaning sector.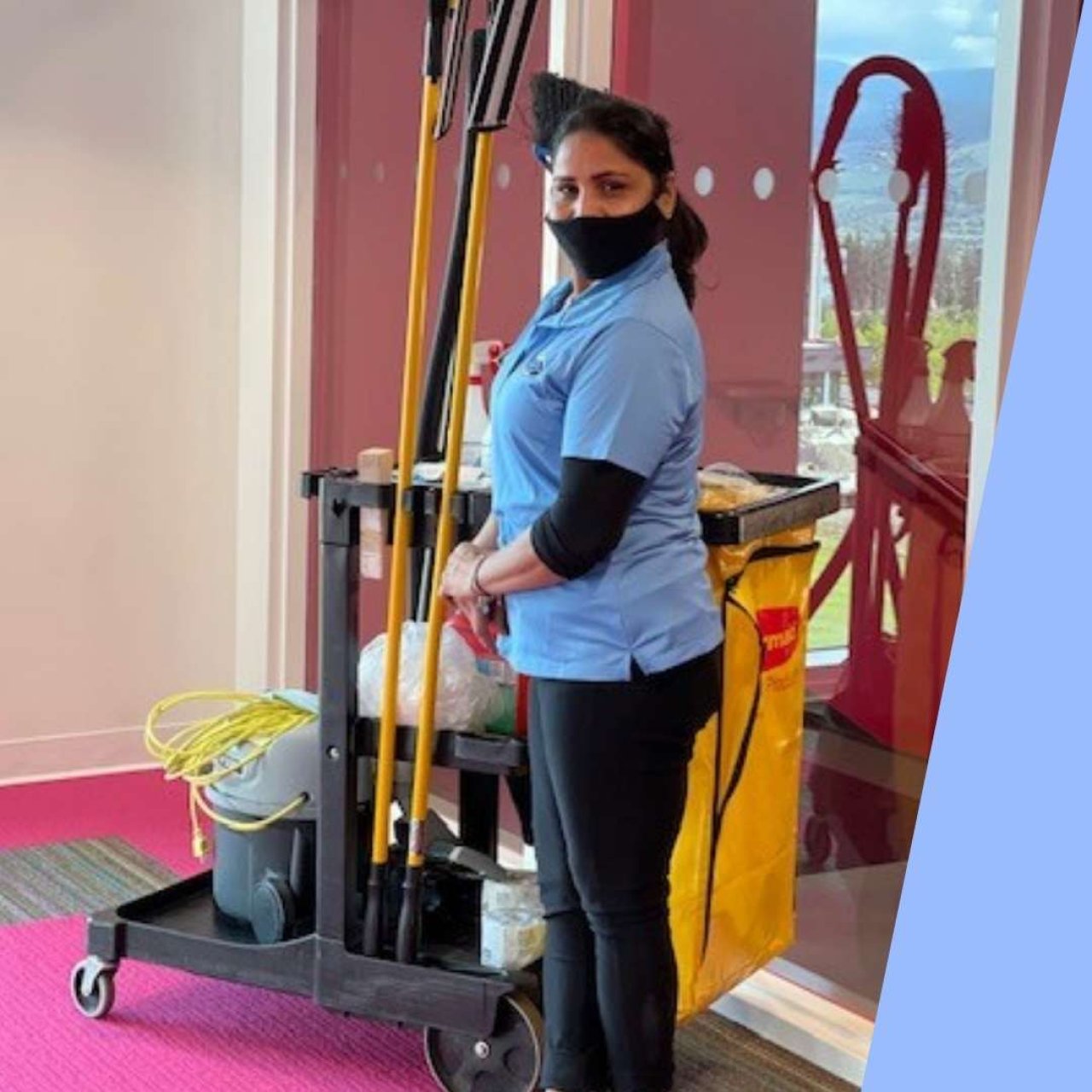 Hospitality
We offer the hospitality industry world-class room attendants and clean venues. BEST offers customized room attendant service plans, guest service training, and dedicated site management. Our services take the stress of recruiting, onboarding, and training room attendants away from our clients, allowing them to focus on the guest experience. We are a member of the British Columbia Hotel Association, as it allows us to be closer to our customers and adhere to regulatory authorities. Our goal is to provide excellent guest service, helping our clients leave a lasting impression on their customers.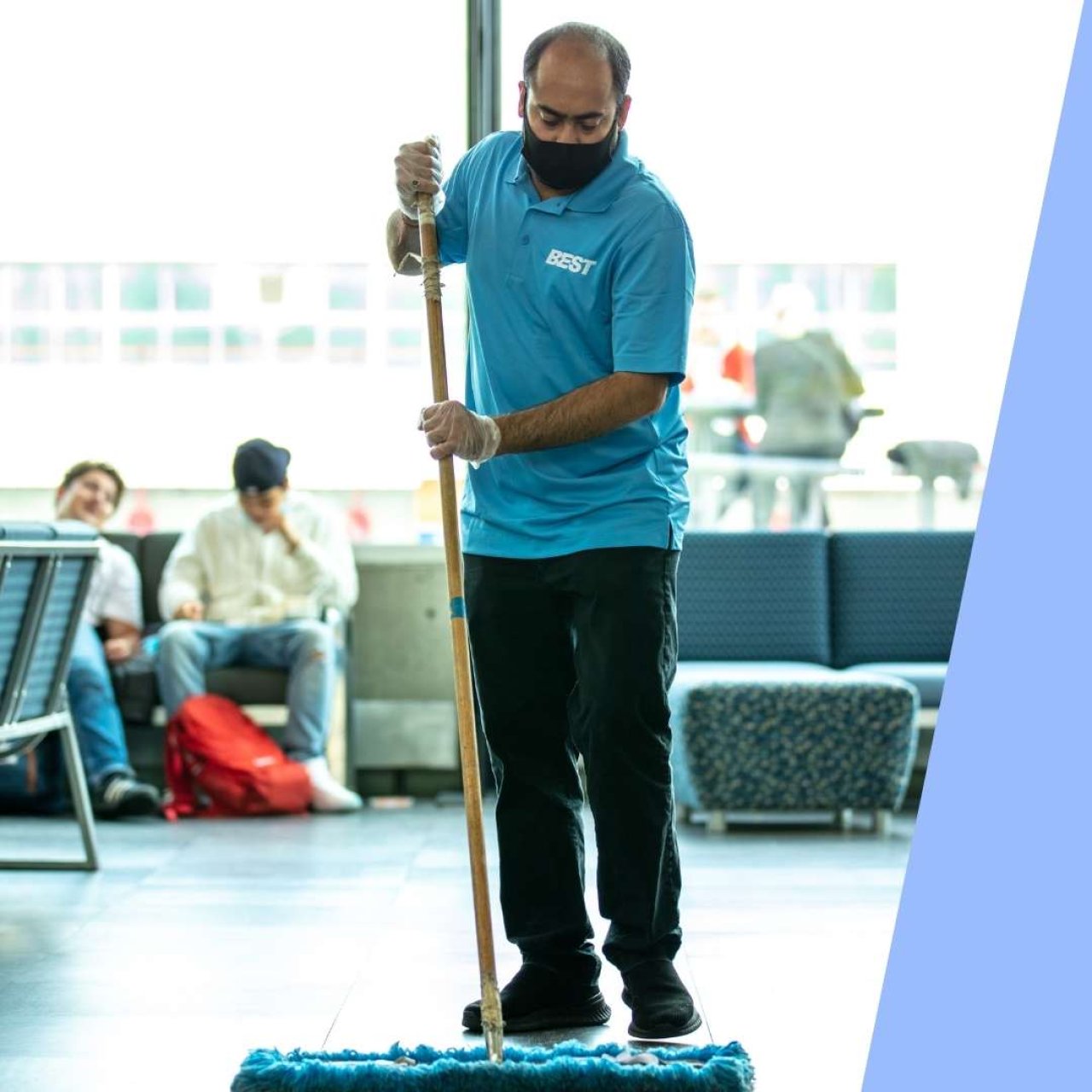 Transportation
BEST effectively manages the mobile cleaning needs of bus services, airport hangars, and various service and sub-service level sites. From pressure washing to vehicle cleaning, we aim to keep our customers' environmental footprint low while providing the service necessary to meet and exceed all quality and cleaning expectations.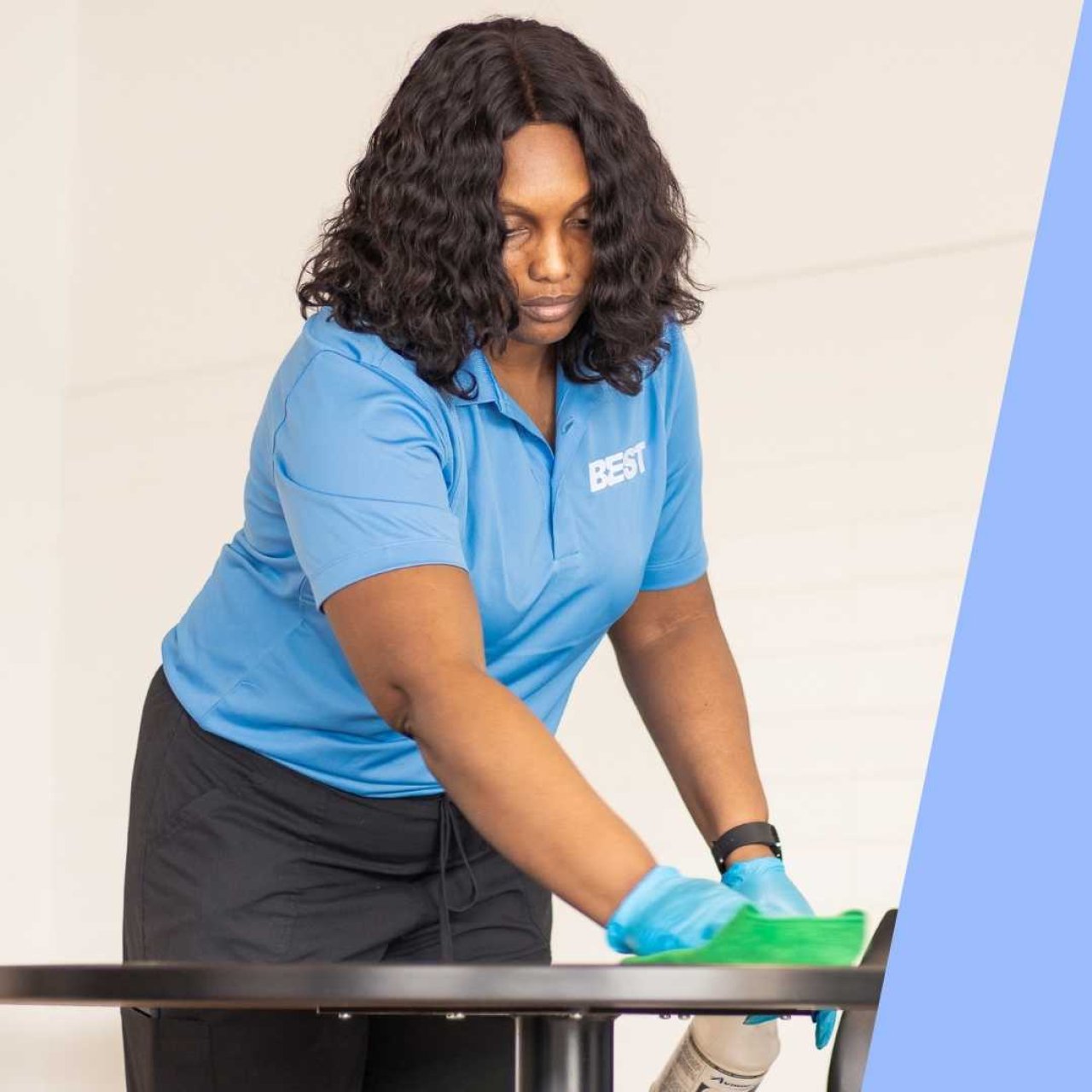 Others
We also serve other large-scale, high-traffic facilities across Canada, such as independent schools, casinos, military base camps, museums, convention centres, tourist attractions, and government buildings. We tailor our labour plans to meet the unique needs of each client and ensure we account for all possible factors to create clean and safe spaces.