Certifications and Awards that Demonstrate Our Dedication to Customer Service
Our portfolio reaffirms the provision of services that is consistent and exceeds expectations while managing our impact on the environment and the impact of our customers. We also operate in many industry associations because we believe that by staying active in industry associations and our customers, we can learn and maintain the best cleaning practices and offer them to our clients.
Awards
Canada's Best Managed - Platinum Club
As a clear indication of our stability and managerial strength, we're named one of Canada's Best Managed Companies for the eighth consecutive year. This award, organized by Deloitte, recognizes excellence in Canadian-owned and managed companies with revenues over $15 million. This competitive designation evaluates an organization's strategy, capability, team alignment, and financial performance.
Certification
Cleaning Industry Management Standard (CIMS) with Honours
Since 2012, we've achieved CIMS with honours, an essential standard in the janitorial sector. CIMS is the comprehensive certification for a company and is equivalent to the ISO 9001 process; however, it far exceeds these standards as it is industry-specific. The CIMS certification guarantees customers that we have the appropriate systems in human resources, service provision, health and safety administration, quality systems, management commitment, and environmental practices.
Certification
Cleaning Industry Management Standard (CIMS) and Green Building (GB) with Honours
Since 2012, we've achieved the ISSA Cleaning Industry Management Standard (CIMS) and Green Building (GB) certification with honours. This certification is closely tailored to provide customers with precisely what they need to secure points under the LEED for Existing Buildings: Operations and Maintenance (LEED EB: O&M) Green Building Rating System while greening their operations overall.
Certification
GBAC STAR™
GBAC STAR™ is the cleaning industry's only outbreak prevention, response, and recovery accreditation. GBAC helps us keep protocols and procedures, provide expert-led training, and assess our company's readiness for biorisk situations. The program also verifies that we implement best practices to prepare for, respond to, and recover from viral outbreaks and pandemics. We are the only janitorial Canadian company with this certification.
Certification
Certificate of Recognition Program (COR) in British Columbia
COR certification verifies that we have safety management systems in place that meet the established Occupational Health and Safety standards. To gain COR Certification, we participated in the detailed standard processes that ensure adequate safety training high safety standards on-site. This also guarantees a detailed health and safety manual, preventing work-related injuries and ensuring safe work practices at our clients' facilities.
Certification
Certificate of Recognition Program (COR) in Alberta
As mentioned above, COR certification verifies that we have safety management systems that meet established Occupational Health and Safety standards, adopting the 'best practices' approach to implementing its injury prevention and management programs.
Awards
Canada's Most Admired Corporate Culture
This national program recognizes best-in-class Canadian organizations with cultures that enhance performance and sustain a competitive advantage. Organizations are scored on six categories: vision and leadership; recruitment and hiring for fit; cultural alignment and measurement; retention, rewards and recognition; organizational performance; and corporate social responsibility.
Certification
Offsetters
BEST is a climate-friendly company. Since 2007, we have been partnering with Ostrom Climate Solutions, Canada's leading carbon management solutions provider, to measure our greenhouse gas emissions from our operations and work to reduce them. Since 2009, we've been offsetting at least 25% of our emissions (Scope 1, 2 and 3) by contributing to offset projects that are third-party verified to ensure that they are real, permanent and additional, and we have achieved Offsetters Climate Friendly status for 2022. We're proud to do business while taking action on climate change. We've offset over 10,000 tCO2e, equivalent to removing 2,175 cars from the road and eliminating 40,446,000 km of driving of an average vehicle.
Certification
SuperHost
SuperHost® is a suite of quality, customer service training courses for front-line employees, recognized as the standard for customer service excellence in British Columbia. We provide this training to all public-facing team members because our services go beyond traditional cleaning tasks. Also, we recognize that our team members are ambassadors for our clients' facilities, and need to present a professional image to our clients.
Award
Fastest Growing Companies
We've been selected as one of the 'Fastest Growing Companies in British Columbia. This certificate is presented by Business Vancouver Magazine and recognizes companies across the province with remarkable growth.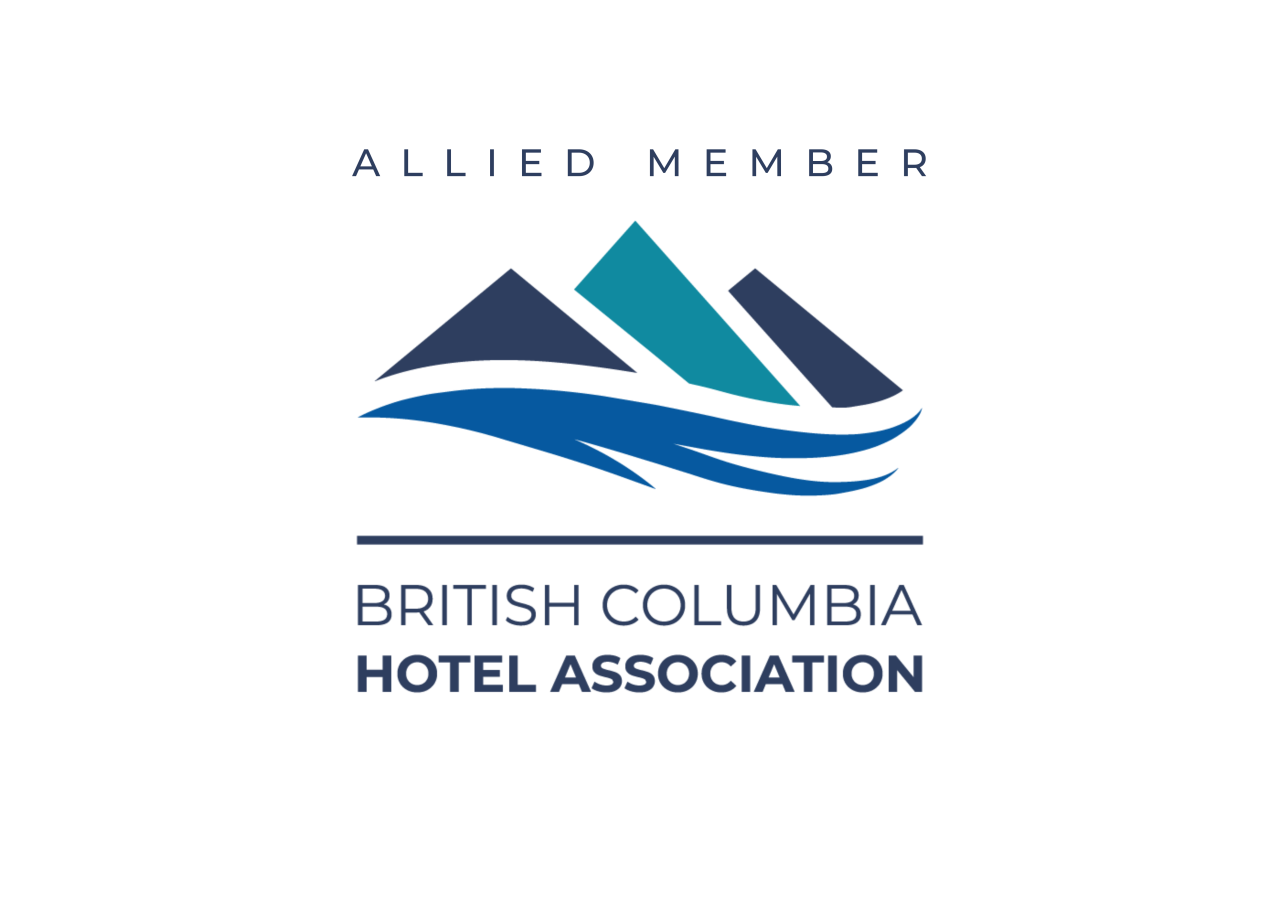 Membership
BCHA Allied Member
We are proud to offer our world-class hospitality services to the housekeeping industry. Our services take the stress of recruiting, onboarding, and training room attendants away from our clients, allowing them to focus on improving the guest experience. To connect with the accommodation and lodging businesses and better understand their needs, we became an allied member of the British Columbia Hotel Association (BCHA).