We're one of Canada's Best Managed Companies
Each year, since 2015, we've been named one of Canada's Best Managed Companies by Deloitte. We're Canada's leading janitorial and maintenance services provider specializing in high-traffic public facilities, scheduling and planning, supervision, and quality management. We provide janitorial services, exterior building maintenance, disinfecting solutions, event cleaning and window cleaning.
We Clean Over 50 Million Square Feet Daily
We provide proactive services for some of the country's finest large-scale facilities, such as Vancouver Convention Centre, Simon Fraser University, University of Toronto, University of Alberta, etc.
We're always moving forward, striving to improve, ensuring that we're three steps ahead of our client's needs, and always ensuring that we live up to our name.
Our Purpose
To Create a Positive Impact
on People's Lives
We've defined a clear and specific purpose that reflects our values as a company. By consistently innovating, doing what is right, and developing our team members, we create a positive experience in people`s lives.
Our Mission
We are committed to Operational Excellence in creating service solutions to earn the long-term loyalty and trust of our team and clients.
By building our relationships with clients, and focusing on customer service, we create long-term partnerships that allow us to maintain our reputation as an industry leader.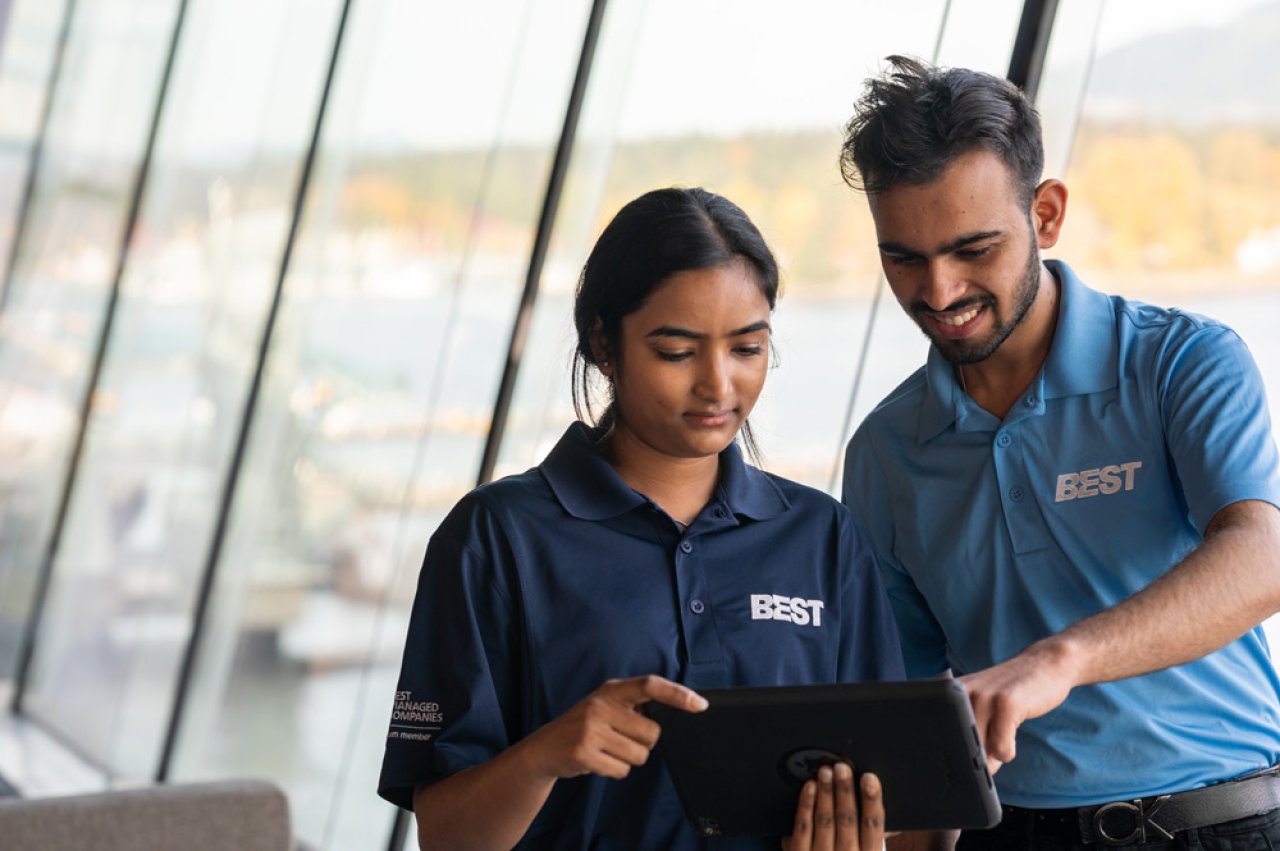 Our Core Values
We Live Our Core Values Every Day
We know our team is the essential element of our service offering. By creating a happy and productive culture, our team is more effective and provides outstanding services to our clients. Check our core values:
We Do What's Right
We Are Empowered to Take Action
We Seek Opportunities
We Continuously Improve
We Have Fun
---
At BEST, our team members are constantly receiving updated training about cleaning and customer service.