UofA Eco Move Out
April 20, 2022 -
Posted By Akanksha Sharma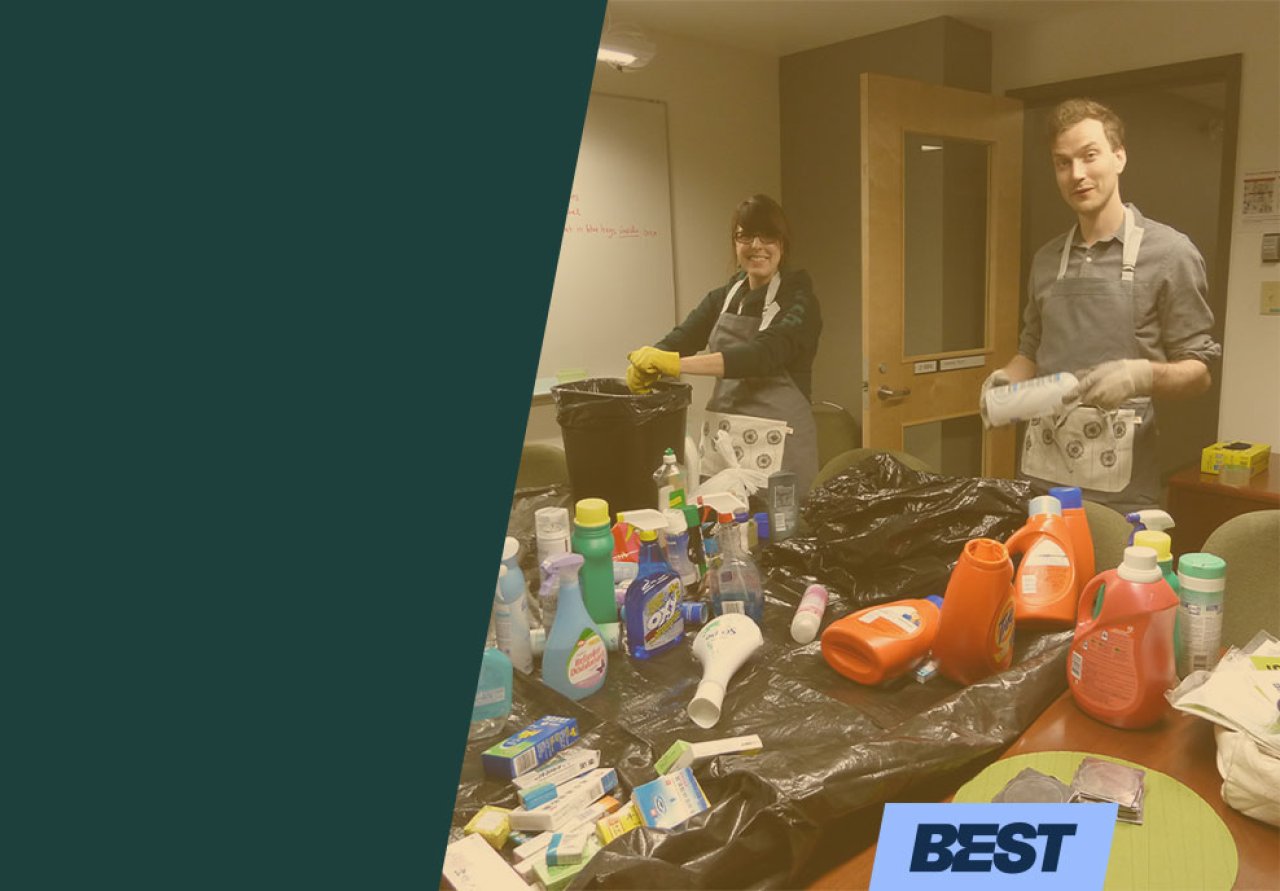 Every spring and summer, BEST partners with the University of Alberta to hold eco move-outs for students. This helps advance campus sustainability efforts and encourages students to learn more about sustainability. During eco move-outs, students are encouraged to donate items they no longer need instead of simply throwing them away. A variety of items are collected for donation including non-perishable food times, toiletries, electronic waste, clothing, furniture, and household items.
Collected items are donated to various organizations including Goodwill Industries, Habitat for Humanity's ReStore, Shanks Electronics, and UofA Campus Food Bank. Donated items go through an upcycling process where they get a second life in a new home. Items that are no longer of use to a student can still be used by someone else in need. Encouraging students to donate items instead of throwing them away also helps divert recyclable items from ending up in landfills and contributes to UofA's waste diversion goals.
Our frontline staff members and on-site management team are essential for a successful eco move-out at the University of Alberta. BEST is responsible for the following tasks and duties:
·        Setting up boxes at each residence
·        Setting up eco-move out signs
·        Patrolling donation boxes
·        Collecting and sorting items for either donation or disposal
·        Weighing donation items
·        Delivering some of the items to donation centres
In our strive for environmental stewardship, we always seek to support and advance sustainability projects at our sites. This allows us to help our clients achieve their goals and results in a positive impact on the environment and surrounding communities.
We look forward to continued collaboration with the University of Alberta for various sustainability initiatives and projects!