Success Stories - Taylor Ohlmann's Path to Leadership
October 20, 2023 -
Posted By Akanksha Sharma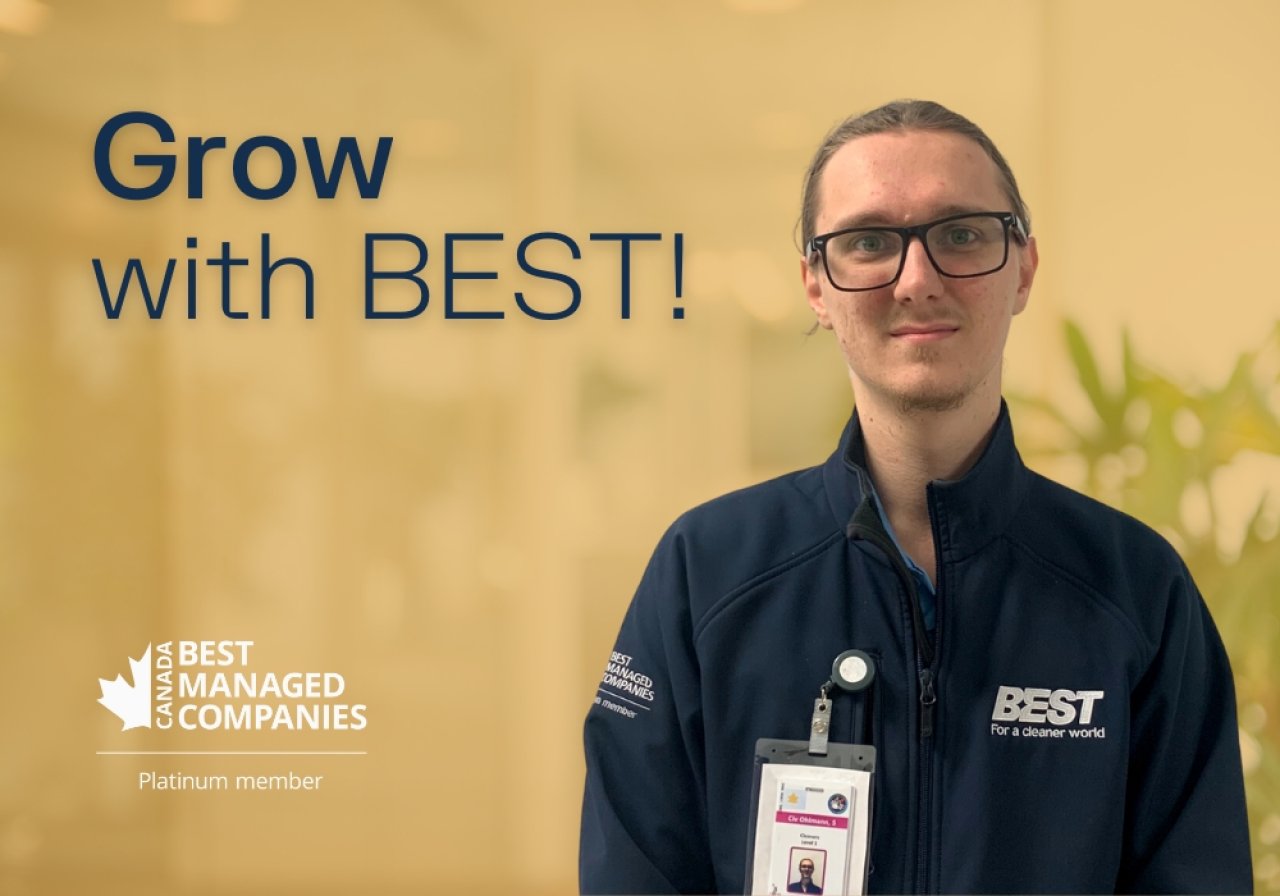 BEST offers several development programs and growth opportunities aimed at providing team members with the skills and knowledge necessary to excel in their roles and advance in their careers. We are pleased to share that in 2023, over 70 frontline team members have been internally promoted to leadership positions. Among these inspiring stories of growth and achievement, Taylor Ohlmann's exceptional journey at BEST stands out.
Taylor joined the BEST team in 2019 and has since proven to be a highly motivated individual who has shown remarkable growth within the company. Taylor began his journey at BEST as a General Custodian in Alberta. Although he lacked previous janitorial experience, Taylor's willingness to learn and adapt allowed him to quickly progress in the company. Recognizing Taylor's potential and capabilities, it didn't take long for BEST to promote him to the role of Team Lead.
Taylor's strong leadership skills and ability to handle responsibilities made him a valuable asset to the company. When the Site Manager on site resigned in 2021, Taylor's outstanding performance made him the obvious choice for the Assistant Site Manager position. In November 2022 Taylor was promoted to his current position of Site Manager. In his current role, Taylor efficiently manages the day-to-day operations of 57 buildings and oversees a team of 35 employees.
From General Custodian to Site Manager, Taylor's growth within BEST is both applaudable and exemplary. At each stage of his career, Taylor was provided with the right training and resources and given the challenge of demonstrating his ability to succeed in his role, before advancing to the next level. His journey is a clear demonstration of what a commitment to continuous growth can look like when accompanied by opportunities for growth and development.
Apply for one of our open positions here and become a part of a company dedicated to nurturing your growth and development!