New Partnership with OACUHO
June 10, 2022 -
Posted By Akanksha Sharma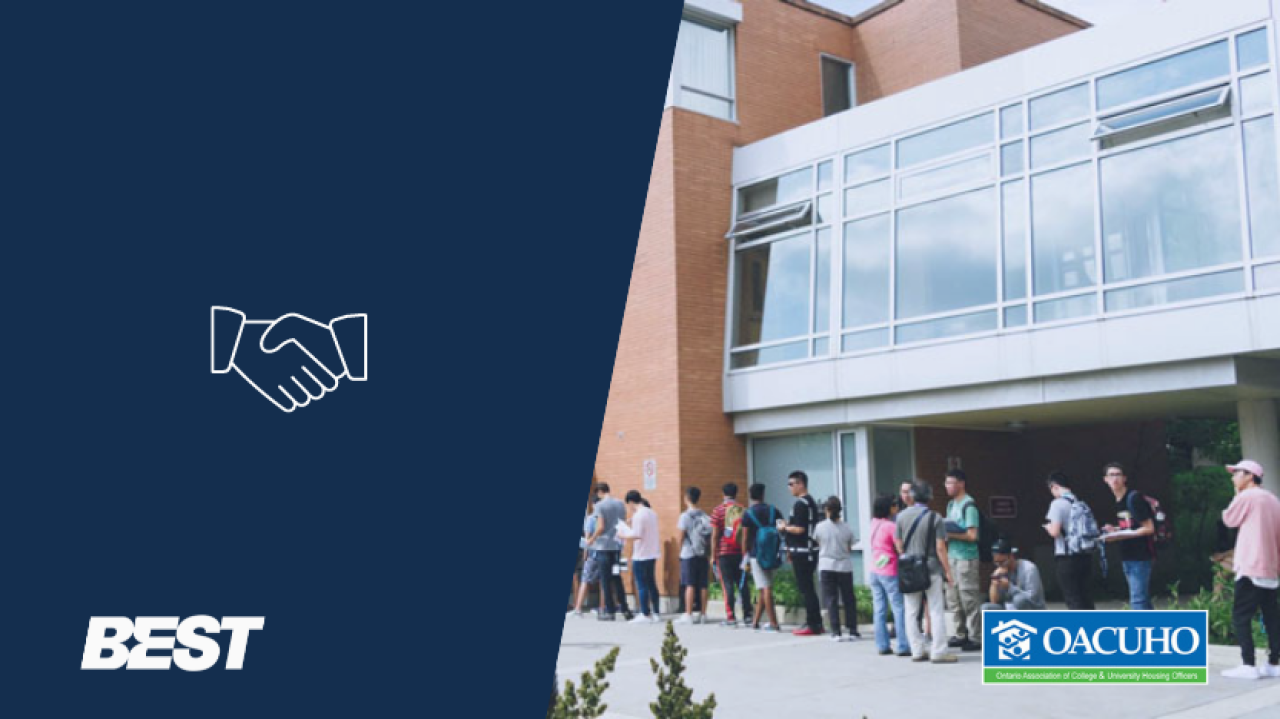 We always strive to partner with organizations that share the same values as us and are happy to announce our recent collaboration with OACUHO as Gold Partners.
OACUHO (The Ontario Association of College and University Housing Officers) is a non-profit organization that advises colleges and universities in Ontario on residence and residence facility issues.
The organization was first formed in the mid '70s and held largely informal meetings.  Discussions revolved around fees for rooms, amenities, relationships with service providers, furniture purchases, etc. Over the years, the association grew and become more formalized. Today the association has a strategic plan focused on Education, Governance, and Membership Engagement.
OACUHO and BEST are both committed to serving the needs of the community and their institutions by providing opportunities for lifelong learning. Being part of this organization, helps us stay connected to our higher education clients and keep improving and developing our services.  
We are proud to support an organization that has a positive impact on people's lives as it supports students in their educational journey and beyond.