New Helper at Humber – Nilfisk Liberty Autonomous Floor Scrubber!
May 26, 2022 -
Posted By Akanksha Sharma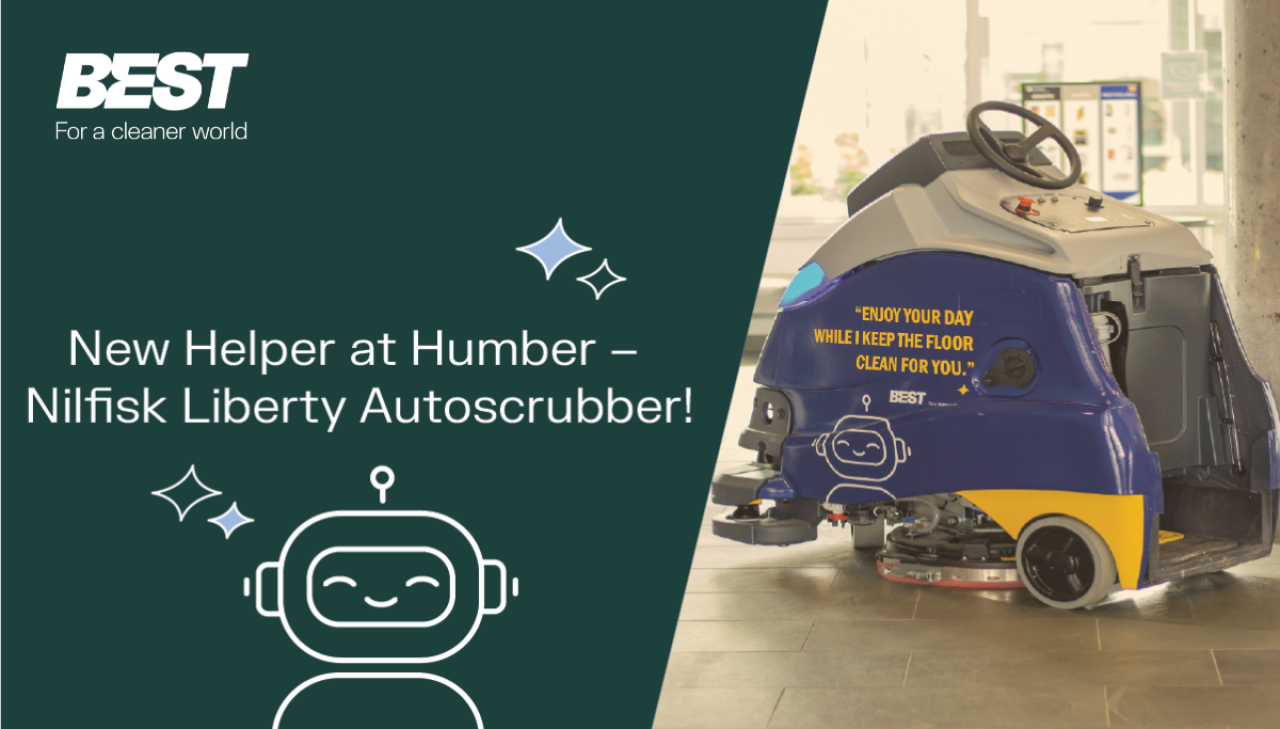 We consistently strive to find the most innovative solutions that benefit both our clients and our team members, and also allow us to live by our commitment to "For a Cleaner World". Guided by our mission of innovation and sustainability, we collaborated with Humber College to introduce the Nilfisk Liberty SC50 X51R 0BC PH autonomous floor scrubber on campus.
The machine gets the dirtiest of floors clean without anyone watching over it. It supports green cleaning initiatives with features such as automatic adjustments in water flow, cutting water, and chemical use by up to 50%. The technology also adjusts water and chemical use based on the needs of the job, further reducing resource usage.
The Liberty auto scrubber provides up to 6 hours of runtime and 55,000 square feet of coverage on a single charge. It's an innovative and green piece of technology that mutually benefits our clients and our team members, all while featuring a friendly custom-designed exterior!