Nalini McIntosh is Our New Chief People & Culture Officer
November 14, 2022 -
Posted By Akanksha Sharma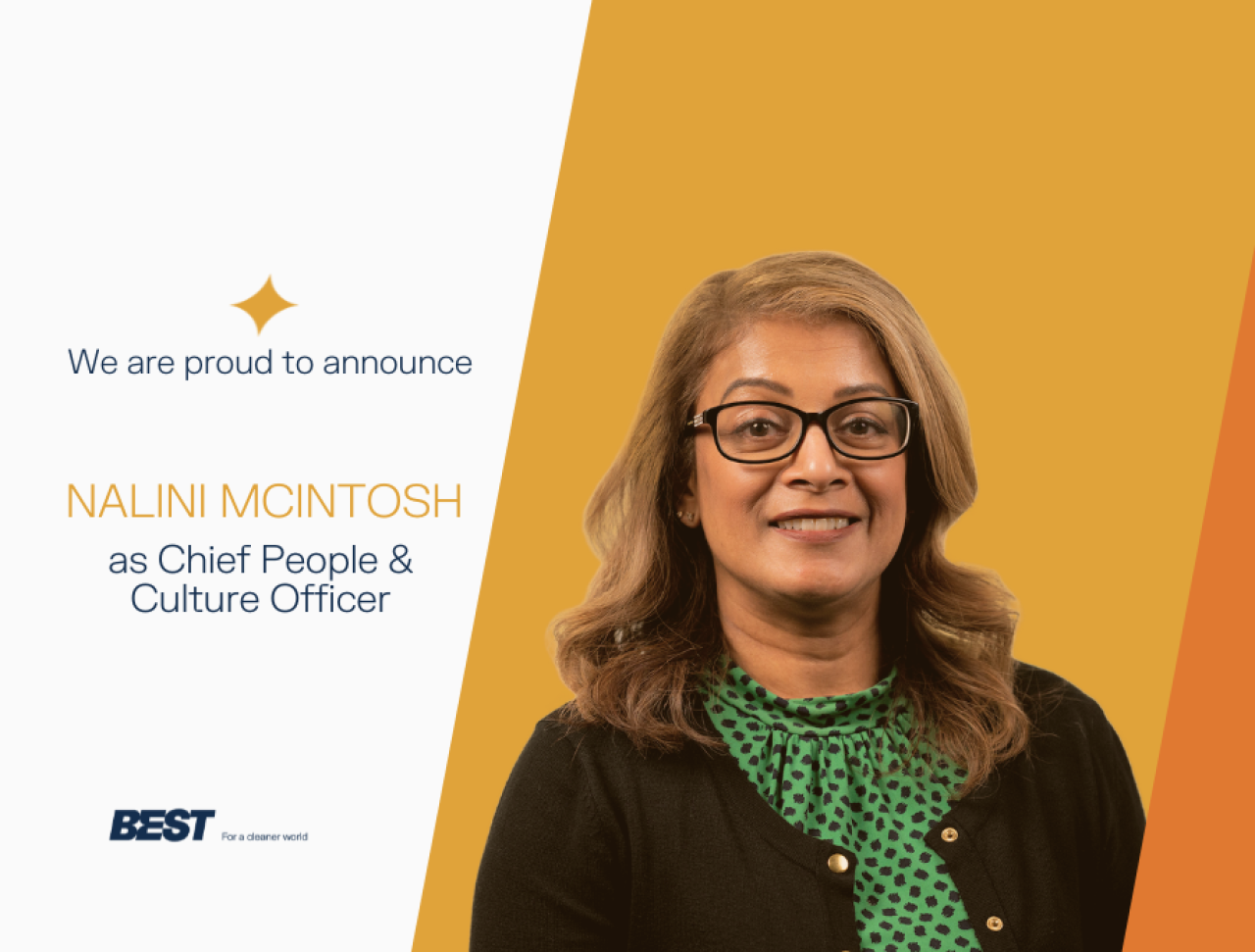 We are excited to announce Nalini McIntosh as the new Chief People & Culture Officer at BEST!
Nalini joined BEST in 2021 as Director of People and Culture and has since been a key member of our executive team, instrumentally building the People and Culture Department into the cohesive team we have today.
Nalini has used her wealth of knowledge and experience in Human Resources to develop and coach her team while establishing training programs and continuously improving processes for the company. Under Nalini's leadership, her team has grown both in talent and skill and is fully equipped to undertake new challenges and opportunities.
In her new position, Nalini will take on a larger role in BEST's strategic planning. She will implement a well-planned course of action for recruitment and retention to help support company growth and continue her focus on coaching and leadership development through training and succession planning. In addition, she will continue creating a positive work culture at BEST and will take the lead in the further development of our Corporate Social Responsibility programs.
We congratulate Nalini on her new position and looked forward to seeing her continue to positively impact BEST!