Mental Health Awareness Month: Creating a Positive Workplace at BEST
May 5, 2023 -
Posted By Akanksha Sharma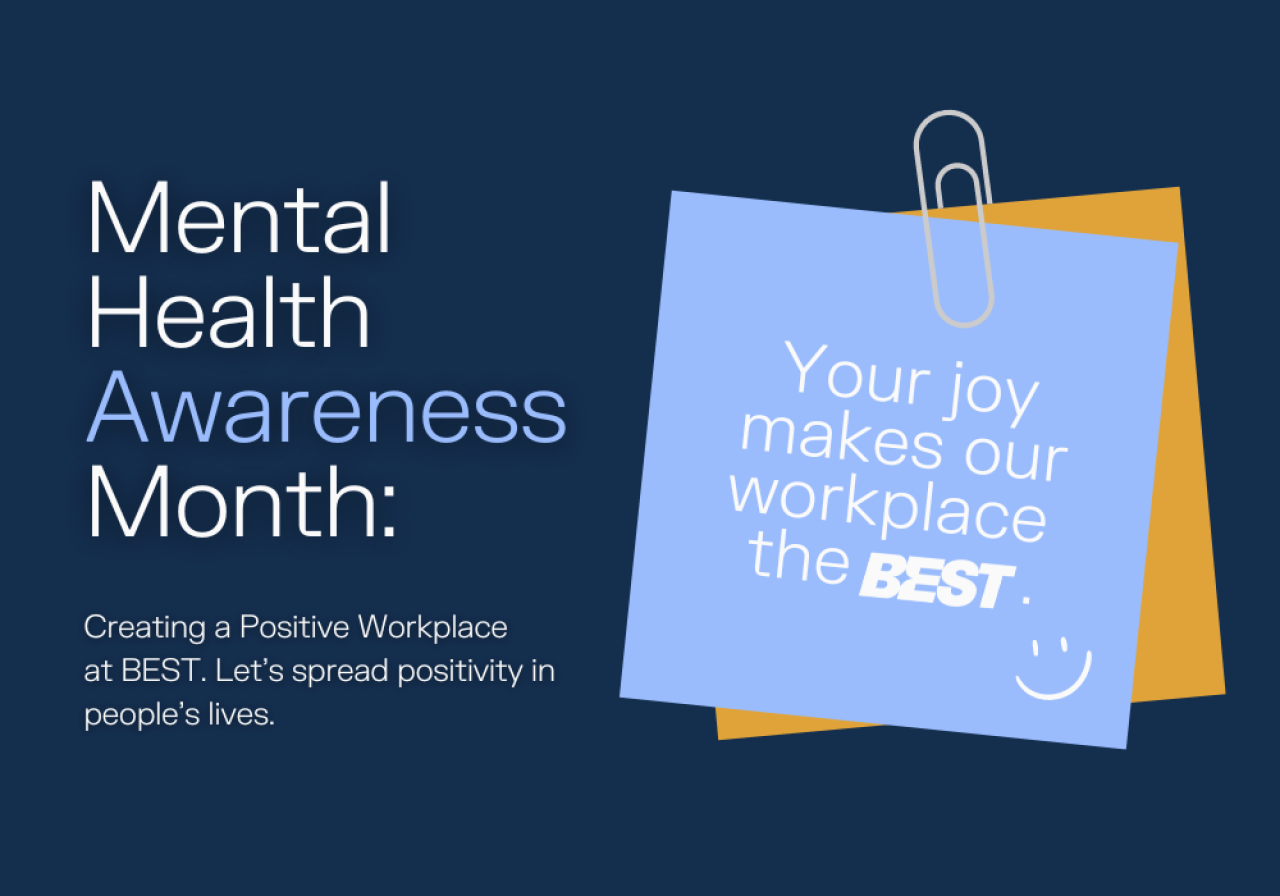 In honour of Mental Health Awareness Month, we want to highlight the importance of prioritizing mental health in the workplace. At BEST, our purpose is to create a positive impact on people's lives, and this goes beyond just delivering top-notch services to our clients. We recognize the impact of a positive and supportive work environment on our team members' mental health and well-being.
We foster a culture of open communication, mutual respect, and continuous growth, creating a space where team members feel heard, supported, and empowered. This environment enhances the mental health and well-being of our team members, leading to increased productivity and job satisfaction. We understand the power of positive feedback and its ability to boost morale and motivation. That's why we encourage regular feedback from our team members and ensure they are aware of the value of their input.
We are honoured to have been recognized for our efforts to create a positive workplace culture.  We are considered one of Canada's 10 Most Admired Corporate Cultures by Waterstone Human Capital and have been recognized as one of Canada's Best Managed Companies for the past eight years.
By prioritizing mental health and fostering a supportive work culture, we empower our team members to thrive both at work and in their personal lives. This May, we encourage our clients and community partners to continue to prioritize mental health and create a positive impact in their own workplaces.