Day of Meals at the Union Gospel Mission (UGM)
November 22, 2022 -
Posted By Beatriz Gontijo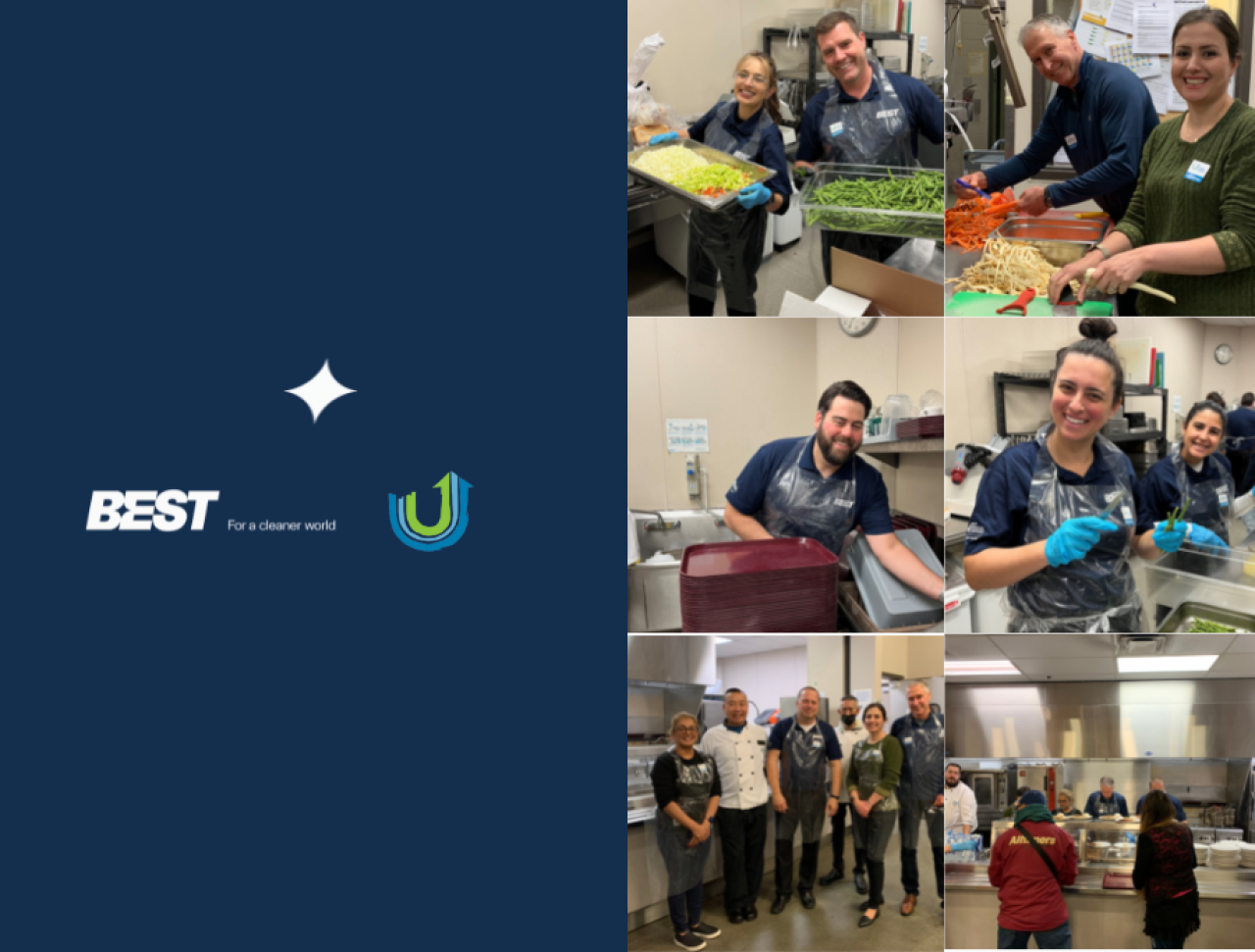 Our community is very important to us and we're always looking for ways to give back by partnering with local charities and organizations. For the past several years, we have worked closely with the Union Gospel Mission (UGM). Each year our team members show up excitedly to the UGM in downtown Vancouver for the Day of Meals program. This program allows us to learn about the transformative services UGM offers and contribute to the organization and those it serves.  
This year BEST donated $4,800 to the organization and our team of volunteers worked with the UGM staff to serve over 800 meals to those in need of fresh and healthy food! We are thankful for the opportunity to show care and compassion to the people in our communities. It's through the efforts of organizations like UGM that messages of hope and compassion are communicated with action.
UGM serves meals daily to anyone in need. The organization also offers recovery programs for those struggling with addiction, provides temporary housing, and supports people in finding stable housing and jobs. The work that UGM does for the community is important and beautiful, and we're glad to be able to contribute in a small way.