Join us for a Plastic Free July!
June 30, 2022 -
Posted By Akanksha Sharma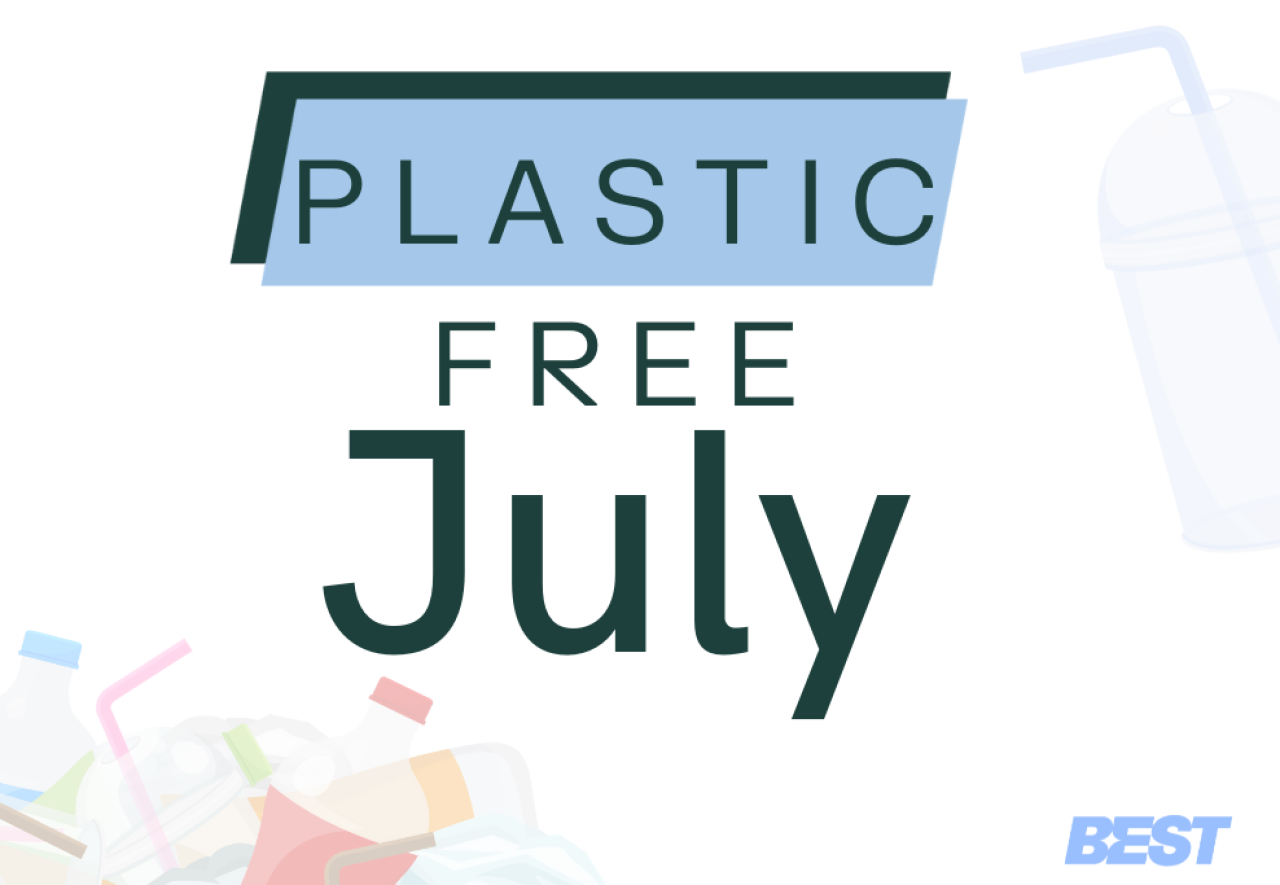 Plastic Free July is a global movement dedicated to reducing plastic waste. This initiative began in 2011 and has since gained the attention and support of people all over the world looking to reduce plastic pollution and be more sustainable. As daunting as this task may seem, there are simple steps we can all take to reduce plastic consumption. Examples include using recyclable cups instead of single-use plastic cups, avoiding pre-packaged fruits and vegetables, and choosing products with plastic-free packaging.
This year BEST is joining this global initiative with the support of our team members! Each week we will be sharing various initiatives, tips, ideas, and challenges that can help you be more sustainable. Keep a close eye on our social media to learn how you can be a part of this movement!
The more people engage in this initiative, the greater its global impact will be. Last year, over 300 million people challenged themselves to reduce plastic waste for the month of July! Let's unite to do our part in Plastic Free July and live up to our commitment to For a Cleaner World.
Challenge #1!
Our very first challenge for you is to be mindful of your consumption and disposal of plastic waste this weekend.
With Canada Day fast approaching on July 1, cities across the country will be celebrating this day with different events and parades. It's common for people in such celebrations to consume products that result in high plastic waste due to their packaging. It is also common to see the remnants of these items on the city sidewalks the next day.
We ask all BEST team members to be mindful this Canada Day! Take a reusable water bottle from home, instead of buying a single-use plastic bottle from a convenience store. Choose products that come in reusable packaging materials. Make sure you dispose of your waste appropriately and do not litter in your beautiful communities.
Let's be a part of the solution!