Join BEST in Creating a Cleaner World: Sustainable Tips and Initiatives for Earth Month
March 31, 2023 -
Posted By Akanksha Sharma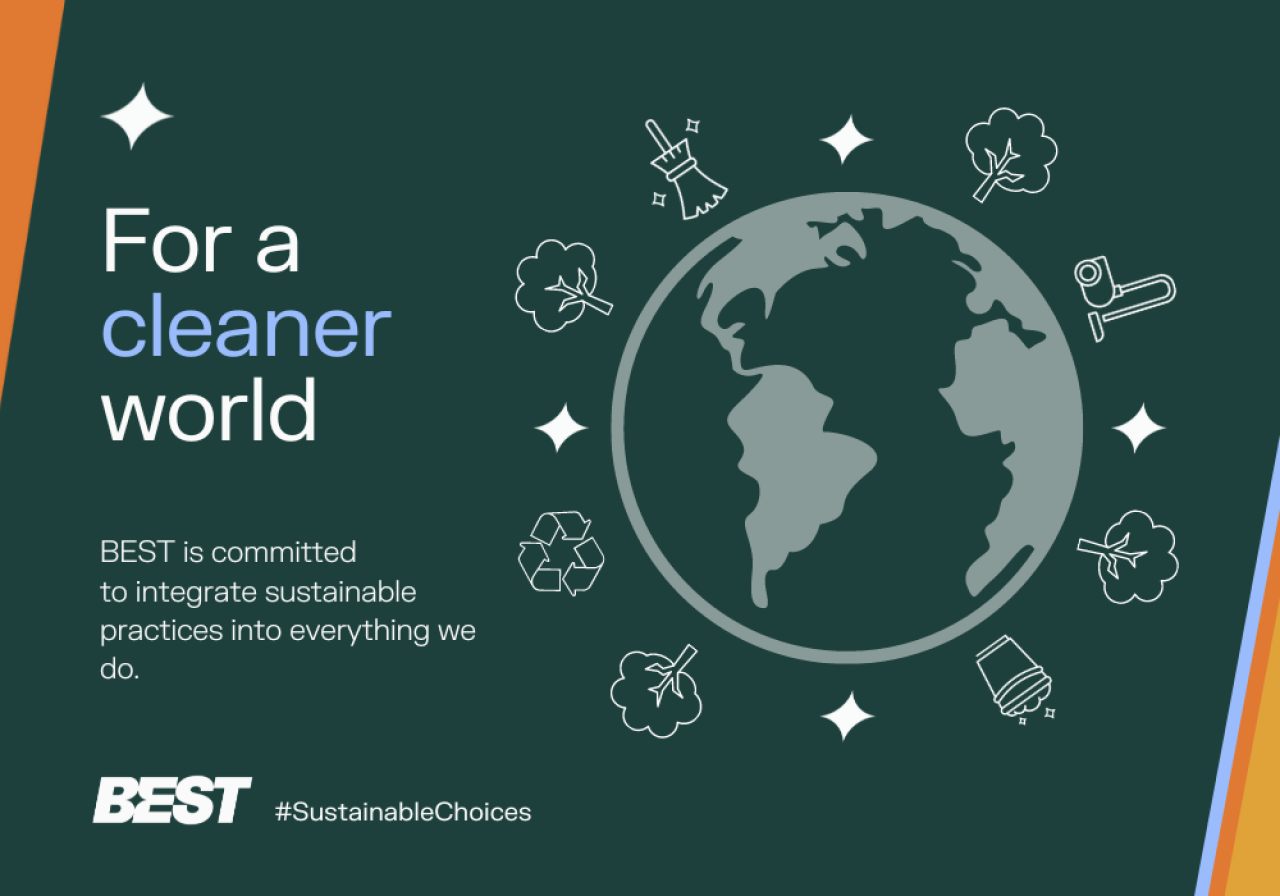 BEST is committed to integrating sustainable practices in everything we do. After celebrating National Cleaning Week, we are now excited to continue this momentum into Earth Month and take meaningful action to positively impact our planet! We are continuously looking for ways to collaborate with organizations and individuals who share our values of environmental stewardship.
We are proud to showcase our partnership with Dustbane Products through BUNZL. In honour of National Cleaning Week and this collaborative partnership, Dustbane has pledged to plant 1000 trees through their Buy 1 Plant 1 initiative on behalf of BEST. We're proud to have Dustbane as a partner and to be a part of this green initiative!
Sustainable change doesn't need to be limited to an organizational level but can also be achieved on an individual level! Throughout April, we'll post content on our social media channels to create environmental awareness in support of Earth Month and share tips on how you can be more sustainable.
Active involvement with sustainable initiatives is not only good for the planet but essential for our future. By taking small steps daily to be more sustainable, such as reducing waste and conserving energy and other resources, we can all make a difference and create a healthier environment for future generations.
Join us in taking action For a Cleaner World! Follow us on our social media channels for daily tips, ideas, and inspirations on promoting sustainability in your everyday life and creating a positive impact on the environment.