Introducing our Corporate Social Responsibility Framework
October 7, 2022 -
Posted By Akanksha Sharma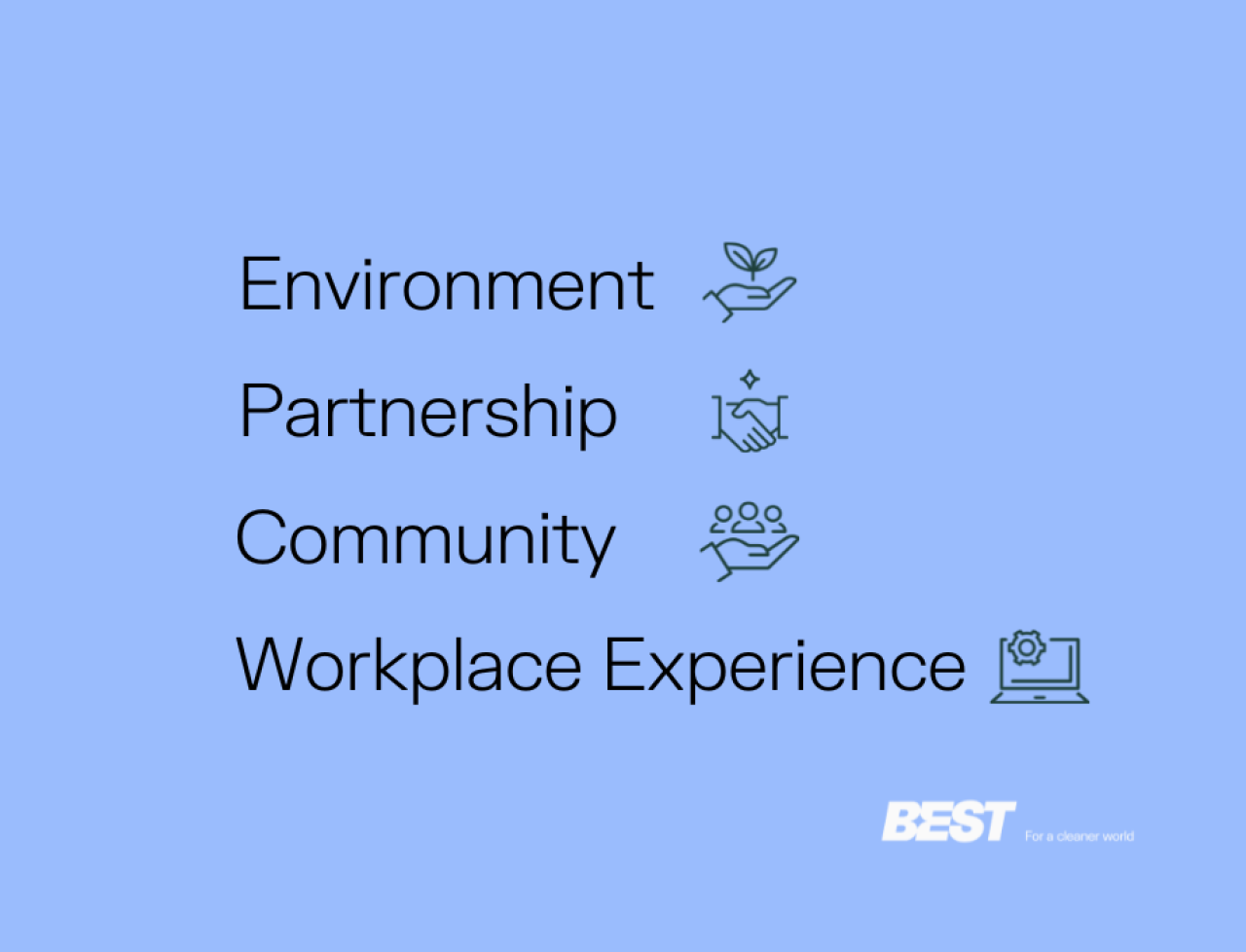 In recognition of our greater responsibility toward social, environmental, and economic impact, we are excited to introduce our Corporate Social Responsibility (CSR) Framework! This framework allows us to showcase and pursue initiatives that will further our purpose of having a positive impact on people's lives.
Our CSR incorporates four key pillars:
Environment
We believe it is our responsibility to consider the immediate and long-term effects of our decisions on the environment. Some of the steps we have taken towards mitigating any negative impacts our services may have include offsetting our carbon footprint, implementing waste-diversion strategies, providing training and education to team members and clients on sustainable practices, and purchasing environmentally friendly products, materials, and equipment.
Partnership
BEST chooses to partner with clients and vendors who share our values and mission and are conscious of the ethical and social implications of their decisions. Our supply chain consists of vendors that place sustainability and innovation on top of their priority lists.
Community
We believe it is our responsibility to ensure that we are a positive influence on the communities we serve. We partner with charities and associations that contribute to the betterment of the communities in which we do business. BEST is currently involved with United Way, Vancouver Food Bank Society, Union Gospel Mission, and Kids Sport. We also support numerous charitable campaigns with organizations such as the Canadian Red Cross and various local Rotary clubs.
Workplace Experience
BEST's purpose is to create a positive impact on people's lives, and we fulfill our purpose by upholding our values. We have worked hard to create a positive workplace based on open communication and mutual respect. BEST is committed to creating a diverse, equitable, and inclusive workplace.