How to Have a Scarily Sustainable Halloween
October 27, 2023 -
Posted By Victoria Mah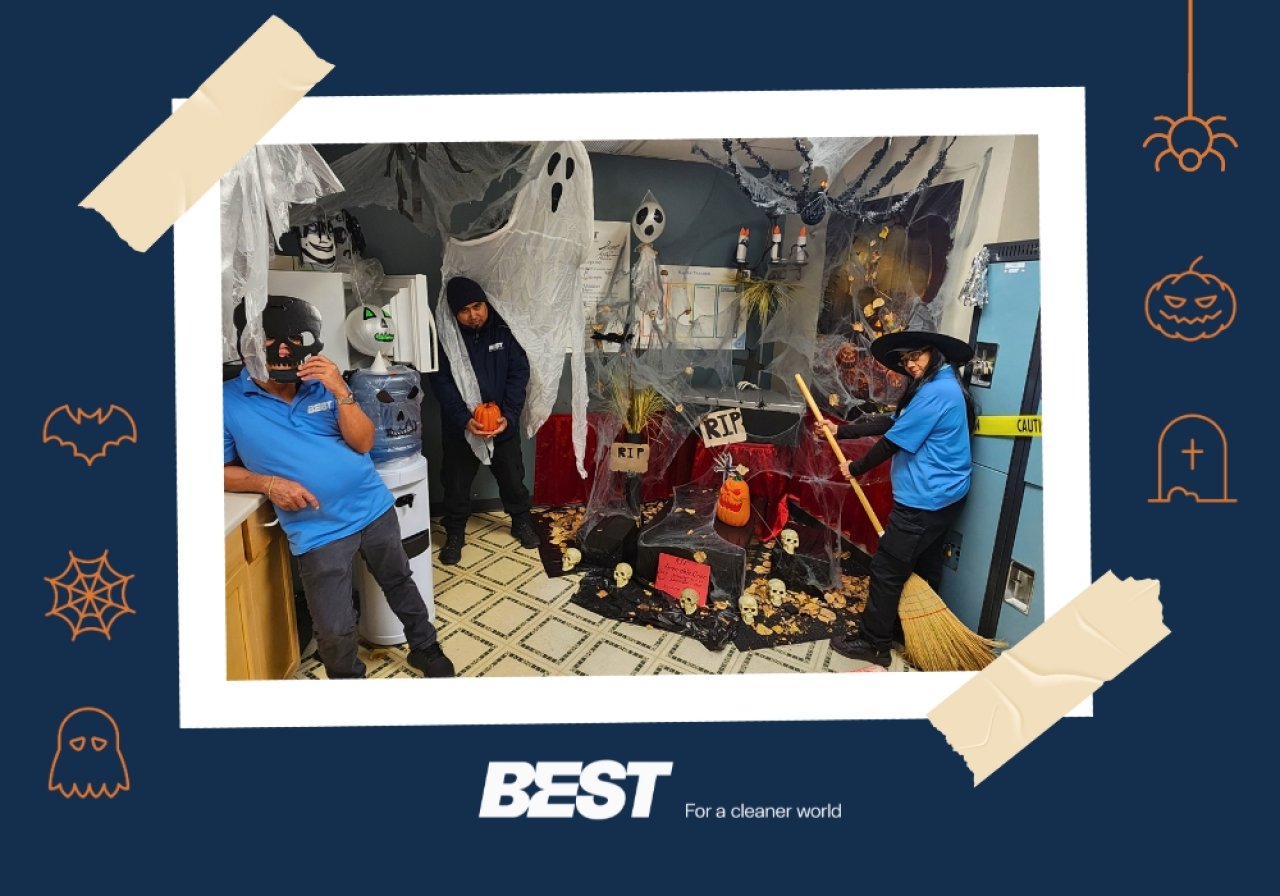 It's the most spooktacular time of the year, but the truly frightening thing about this season is the amount of waste that remains once the night is over. At BEST, sustainability is a pillar of our values, and we believe that by making environmentally friendly choices, you can shrink your carbon footprint and stay sustainable while you celebrate!
Here are four ways to put the planet first this Halloween:
1. Instead of buying new decorations every year, purchase reusable ones or get creative and craft your own décor. This will save resources and add an eerie-sistible personal touch to your celebrations.
2. When putting together a Halloween costume, use items from your own closet or visit a thrift store to assemble a truly original outfit. If you must buy a brand-new costume, opt for one that you'll wear again in the future.
3. After you're done carving your pumpkins, use the filling to create dishes like pumpkin soup or pumpkin pasta, and roast the seeds for a tasty snack. Avoid painting carved pumpkins so that they can be composted properly.
4. Eat, drink, and be scary at your Halloween party, but be sure to choose eco-friendly disposable plates and utensils (we suggest a compostable option made of paper, palm leaf, or bamboo). Better yet, use reusable ones to reduce single-use waste.
This Halloween season let's embrace sustainability as an essential aspect of our celebrations. By making sustainable choices, we can all contribute to a cleaner and more boo-tiful world!
Looking for inspiration for your #HalloweenDecoration? Take a look here at how our frontline team decorated their sites to celebrate this spooky season.