How to Cultivate a Respectful Workplace
November 2, 2023 -
Posted By Victoria Mah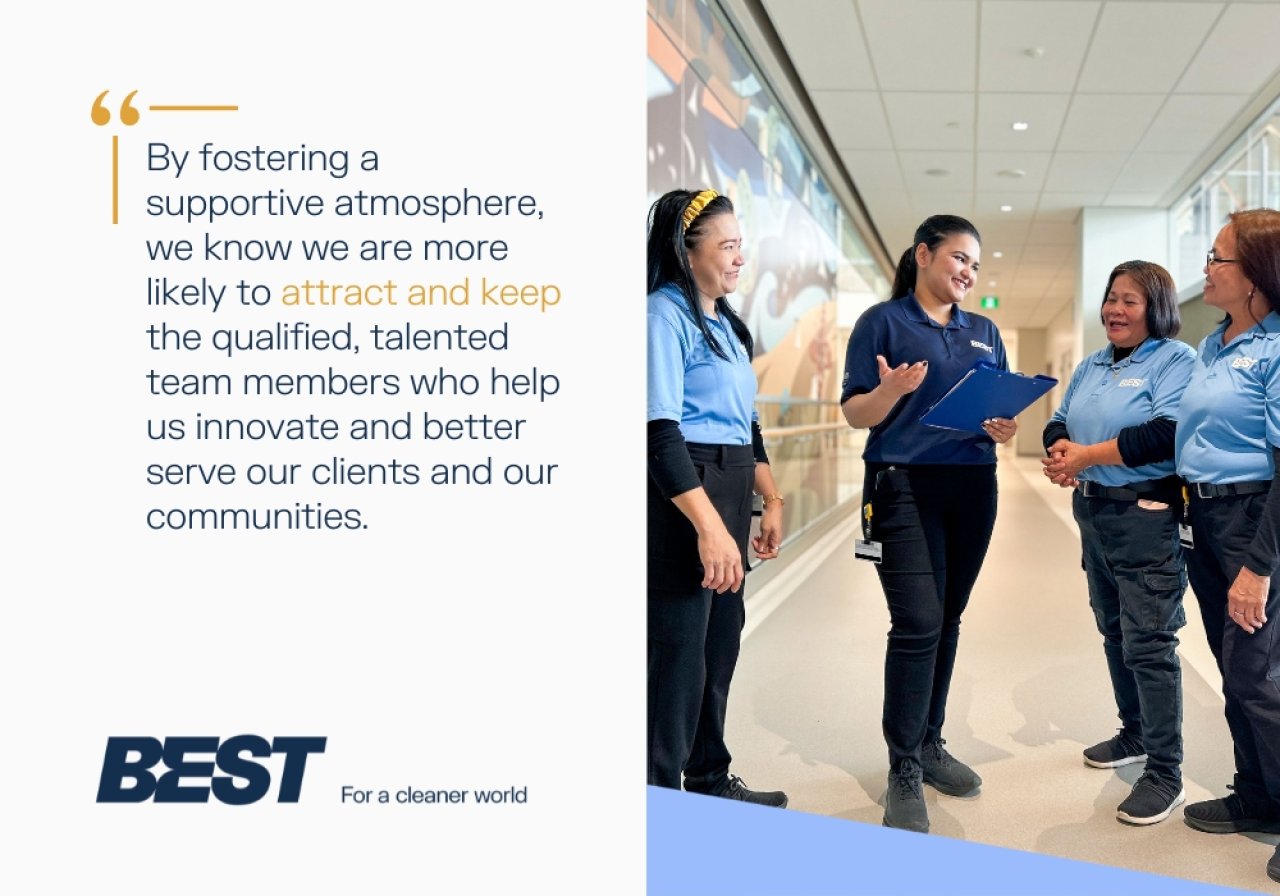 At BEST, our values are built on always doing what is right, and we know that advancing a respectful workplace is essential to our team's long-term success. We achieve this by maintaining our Corporate Social Responsibility program and advancing internal policies and training to promote a positive work environment. By fostering this supportive atmosphere, we know we are more likely to attract and keep the qualified, talented team members who help us to innovate and better serve our clients and the communities we work in.
Here are some ways in which both managers and team members can help foster a respectful workplace like BEST's:
For managers:
• Lead by example: Model a positive attitude, actively listen to your team, and support inclusivity by treating all workers equally and fairly.
• Give credit where it is due: Acknowledge your team members' accomplishments and provide regular feedback so workers are given the support they need to continuously improve.
• Be a mediator: Investigate all complaints promptly and encourage team members to resolve any conflict in a respectful and constructive manner.
For team members:
• Practice "The Golden Rule": Treat others as you would like to be treated and choose not to participate in activities or discussions that could hurt others.
• Speak up: If you witness inappropriate behaviour, address the conflict in a respectful way by bringing it up to the individuals involved or to a member of your site leadership.
• Work as a team: Listening to what others have to say before expressing your own viewpoint, recognizing the work of your coworkers, and being dependable are all great ways to make your team members feel encouraged.
By focusing on maintaining supportive, engaging sites across Canada and encouraging our team members to do the same, BEST creates a positive impact on people's lives. We hope to inspire other team members and leadership toward their own goals of developing respectful workplaces in their communities.