Greg Bratland is Our New Chief Operating Officer
November 21, 2022 -
Posted By Akanksha Sharma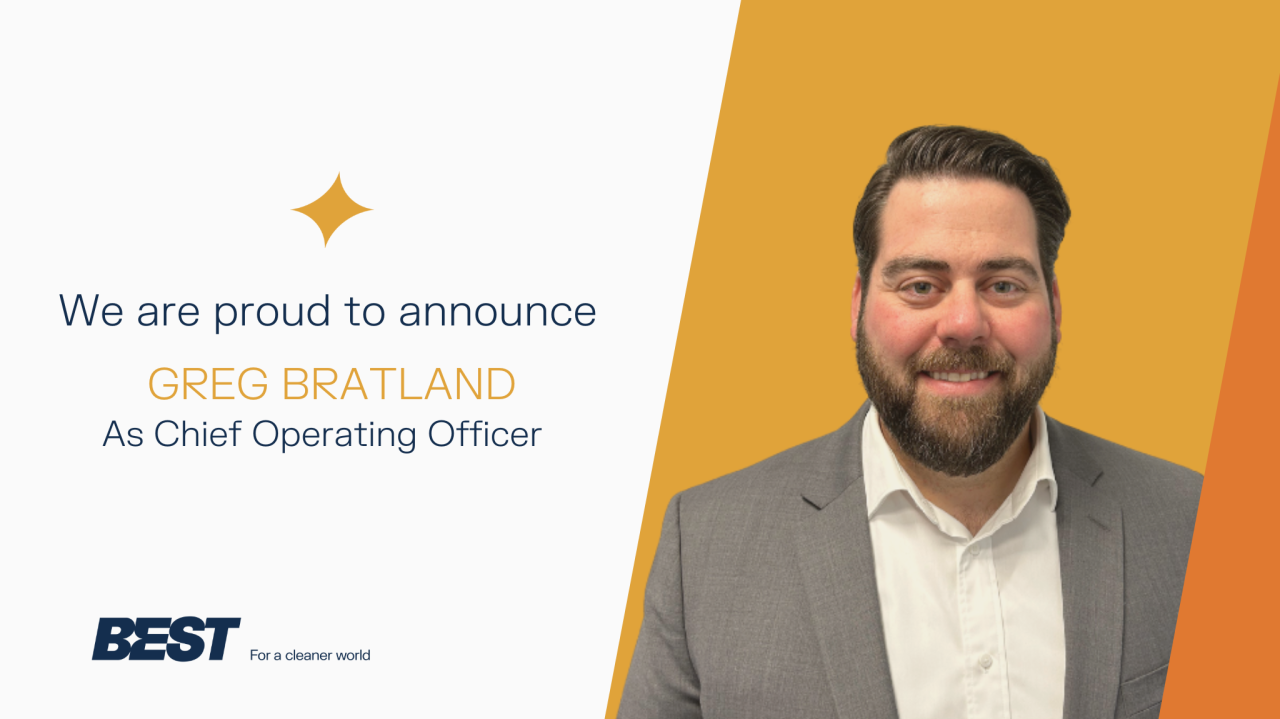 On behalf of the entire team, we congratulate Greg Bratland on his appointment as Chief Operating Officer at BEST!
Since joining BEST in 2012, Greg has been a vital member of our leadership team as Director of Operations helping to build a regional janitorial company into a nationwide provider of custodial and facilities services. In his previous role, Greg was responsible for planning and directing all aspects of the organization's operation policies, objectives, and initiatives to ensure business success on the operations front.
Over the last 10 years, Greg has utilized his skills, LEAN black belt training, and service-focused mindset to implement sustainable processes that have paved the way for BEST's growth. Greg's track record of success is truly highlighted by his ability to build winning teams at BEST.
In his new position, Greg will take a larger role in the strategic direction of the company. He will continue to lead the company's operations, overseeing, assisting, and streamlining processes and equipment. In addition, he will support BEST's succession planning, and foster partnerships across all provinces, sites and departments to meet company goals.
We look forward to seeing Greg succeed in his new role.