Exterior Window Cleaning for Your Business!
March 10, 2022 -
Posted By Inessa Katriel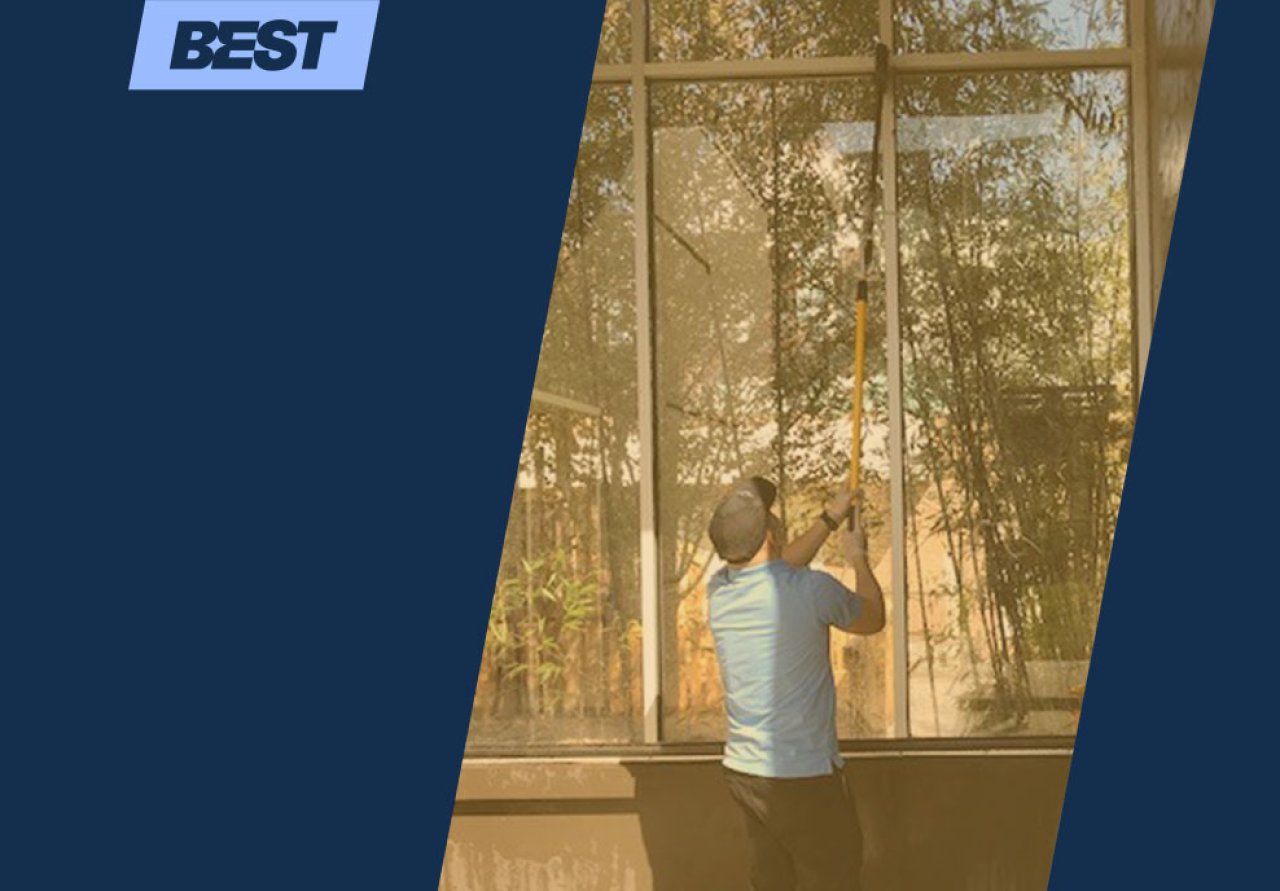 Exterior maintenance plays a huge role in enhancing the integrity and appearance of your facility. First impressions matter to your clients and customers since it shows your investment in the building. The quality of a building's exterior windows is a key consideration when entering a business. Here are some things you should know about exterior window cleaning providers;
Hiring a professional to clean your exterior windows will save you time because they require regular cleaning to prevent etching or pitting over time. Professional window cleaners have the necessary tools to clean your window without leaving stains or residue, and they are trained to spot broken windows.

Rain does not make your exterior window dirty, but dust does. Dirt that accumulated from pollution, exhaust, tree pollen, and landscapers move around and stain your window when it rains. Exterior windows cleaned by professionals will stay clean a few days after the rain.

Smudges, scratches, or marks on windows can be caused by defective window cleaning tools. It is necessary for your exterior window cleaning provider to have effective window cleaning equipment.

A trusted exterior window cleaning provider will have the ability to examine the quality of your window and identify any potential issues including wood rot, holes, chips, cracks, or tears on window screens. If you are aware of these potential issues, it will save your business time and money to fix it.
At BEST, we can increase the longevity of your external windows. Our professional approach to exterior maintenance ensures the removal of dirt, grime, oil stains, moss, mold, algae, graffiti, and much more.
We can help you and your business do your exterior window cleaning, if you are interested click here https://best.ca/contact. Keep your site clean by letting us do the dirty work!