Earth Month Recap: Small Actions for a Cleaner World
April 27, 2023 -
Posted By Akanksha Sharma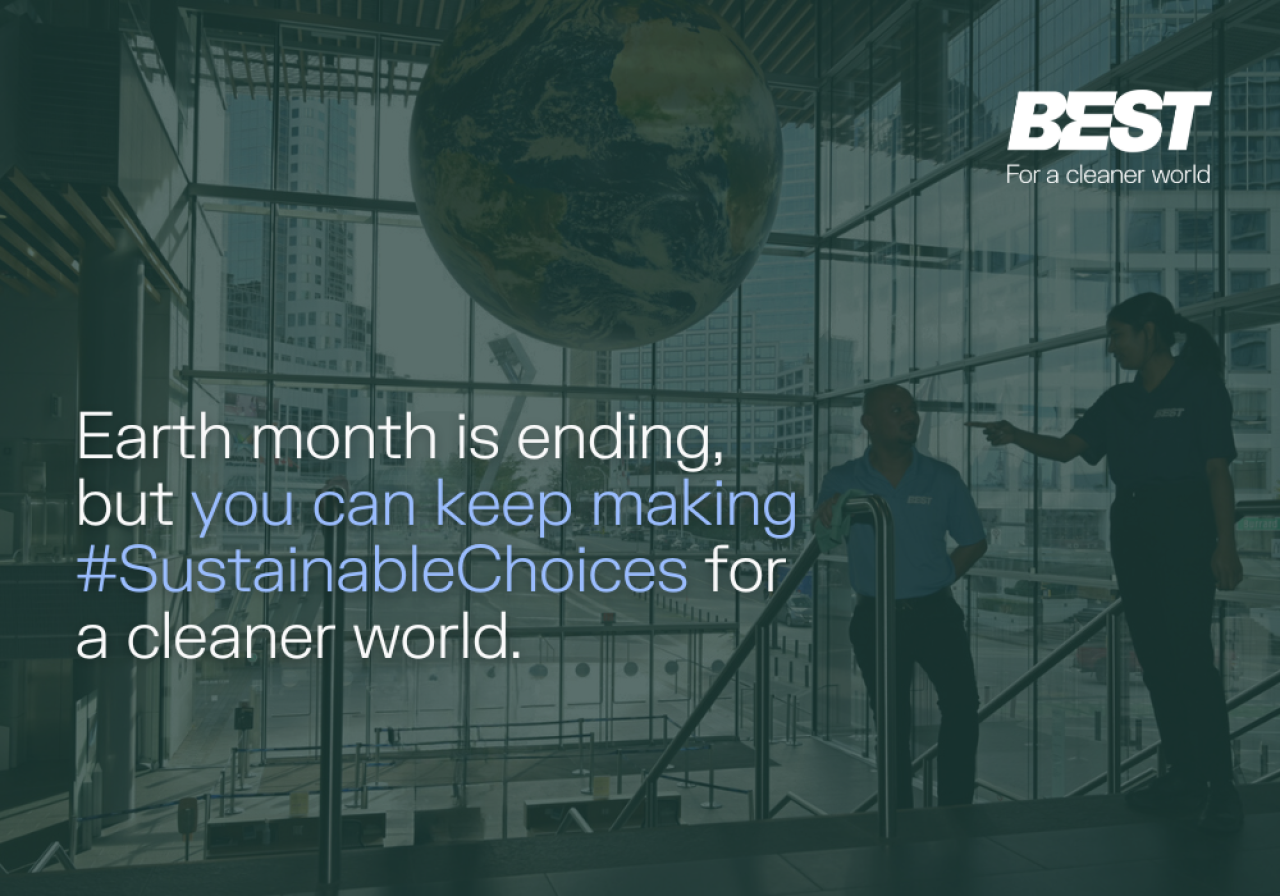 April is ending, but our commitment to sustainability never ends. Throughout Earth Month, BEST shared a variety of content on our social media channels, including tips, videos and games, to inspire #SustainableChoices through small actions in our daily lives.
Week 1: We shared a calendar filled with eco-friendly tips for sustainable choices. We also provided strategies for reducing waste and encouraged our followers to apply these tips at home.
Week 2: We encouraged followers to participate in #MeatlessMonday and shared four ways that plant-based meals help the planet. By conserving water, preserving forests, reducing CO2, and protecting biodiversity, we can all take the first steps towards a cleaner, healthier world by planning a meatless meal every Monday.
Week 3:  We challenged our followers to complete a crossword puzzle focused on reducing water waste. By taking shorter showers, using lukewarm water, and turning off the tap when not in use, we can all reduce our overall water consumption.
#Earth Day: We shared a reel video showcasing our #BESTeam's commitment to a cleaner world.
Week 4: We wrapped up Earth Month by sharing information on how saving electricity can positively impact the environment.
Although Earth Month is ending, we can all continue making #SustainableChoices for a cleaner world. Our commitment to sustainability is ongoing as we work closely with our clients and team members to continuously develop and implement new programs and processes that make our operations more eco-friendly.
Follow us on social media to stay up to date with our latest news and content. Remember, small actions can lead to a big change!