Bruce Taylor is Our New CEO!
May 16, 2022 -
Posted By Akanksha Sharma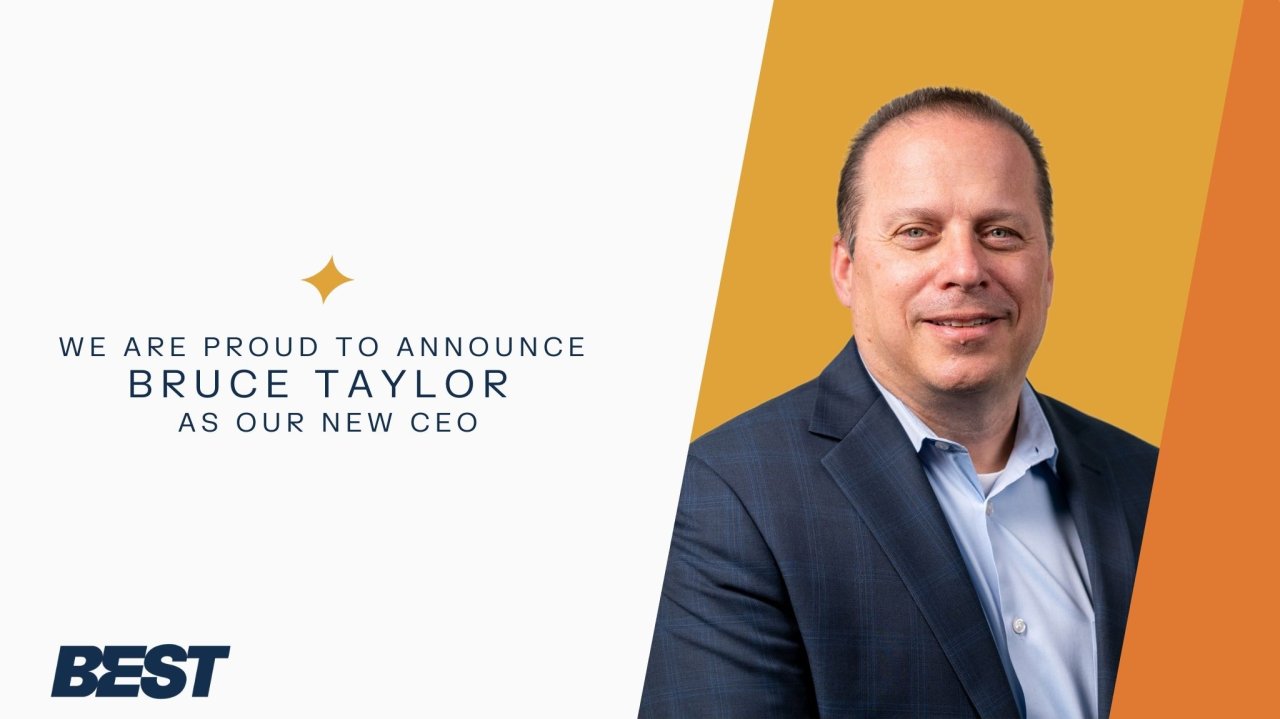 We are delighted to announce Bruce Taylor as the new CEO of BEST. Bruce currently holds the title of President at BEST and has been in this position for the past two years. We congratulate Bruce on his new role and are confident that he will continue to lead the company to new heights as he has successfully done so over the years. 
 "Bruce is a constant source of inspiration with his hard work, mentorship, and strategic mindset. In the role of CEO, Bruce will continue to lead us through the next phase of growth and beyond, to achieve and surpass our goals and aspirations at BEST, ″ says Nalini McIntosh, Director of People and Culture at BEST. 
Bruce brings more than 30 years of business growth experience to BEST. Bruce joined the BEST team in 2010 transitioning through various leadership positions before taking on the President's role in 2020. Under Bruce's direction, we have achieved some of our most significant company goals, including our expansion into Eastern Canada. 
In his new role, Bruce plans to continue the expansion of our core business, and also diversify our services and clientele. Being an advocate for company values, Bruce plans to prioritize and further develop our Corporate Social Responsibility Framework and will continue to build the robust company culture that has successfully allowed him to form long-lasting relationships with our team members and clients.
 Here is what our Director of Operations, Greg Bratland has to say about Bruce's promotion:
 "I have worked with Bruce for over 15 years.  He is a dynamic, insightful, charismatic, and compassionate leader.  Through his roles at BEST, he has consistently guided our team and company to success by cultivating our culture, putting people first, and through operational excellence.  As president and now CEO, Bruce has built a strong team and leads our new brand as we create a cleaner world the BEST way.  Congratulations Bruce on this much-deserved promotion."
 The BEST team looks forward to proceeding alongside Bruce in this new and exciting change and welcomes the upcoming growth and evolution that will come as a result of it.