BEST Recognized as Outstanding Campus Partner at Simon Fraser University
April 25, 2023 -
Posted By Maryna Araujo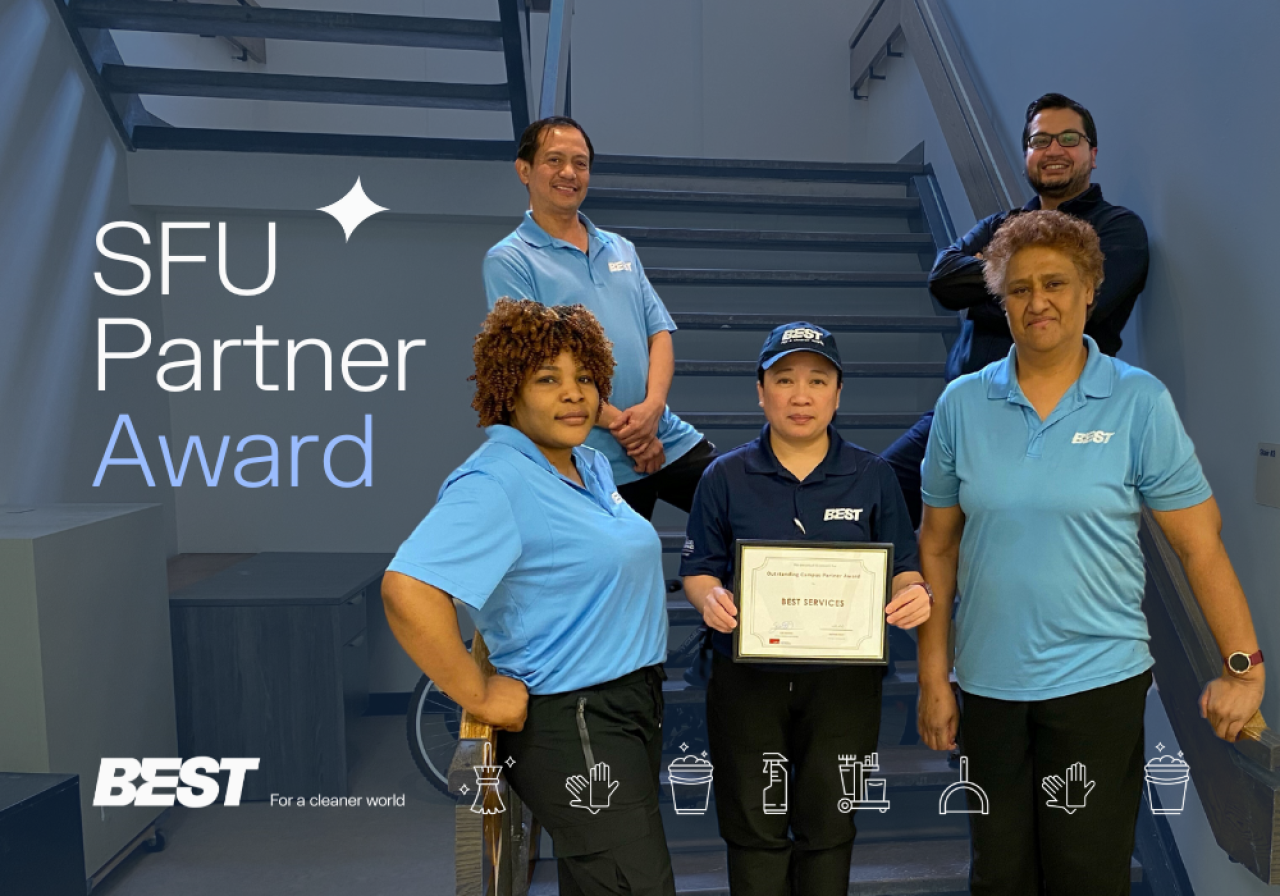 BEST was recently recognized as an "Outstanding Campus Partner" for our unwavering commitment to creating a clean and safe environment at Simon Fraser University. This recognition comes from a nomination by SFU students and further reinforces our dedication to supporting and strengthening the Residence Life community.
As the janitorial services provider at Simon Fraser University, we have always worked tirelessly to keep the residence clean and hygienic, despite unprecedented challenges. The SFU nomination recognizes the contributions of our #BESTeam to the community, reinforcing our purpose to go beyond providing high-quality services and creating a positive impact on people's lives.
BEST is honoured to have received this award and is grateful to all SFU students for recognizing our team's hard work. We thank the Simon Fraser University community for allowing us to participate in their journey and look forward to upholding our commitment to excellence in service.