BEST KUDOS Program: We Appreciate our Team Members!
August 5, 2022 -
Posted By Akanksha Sharma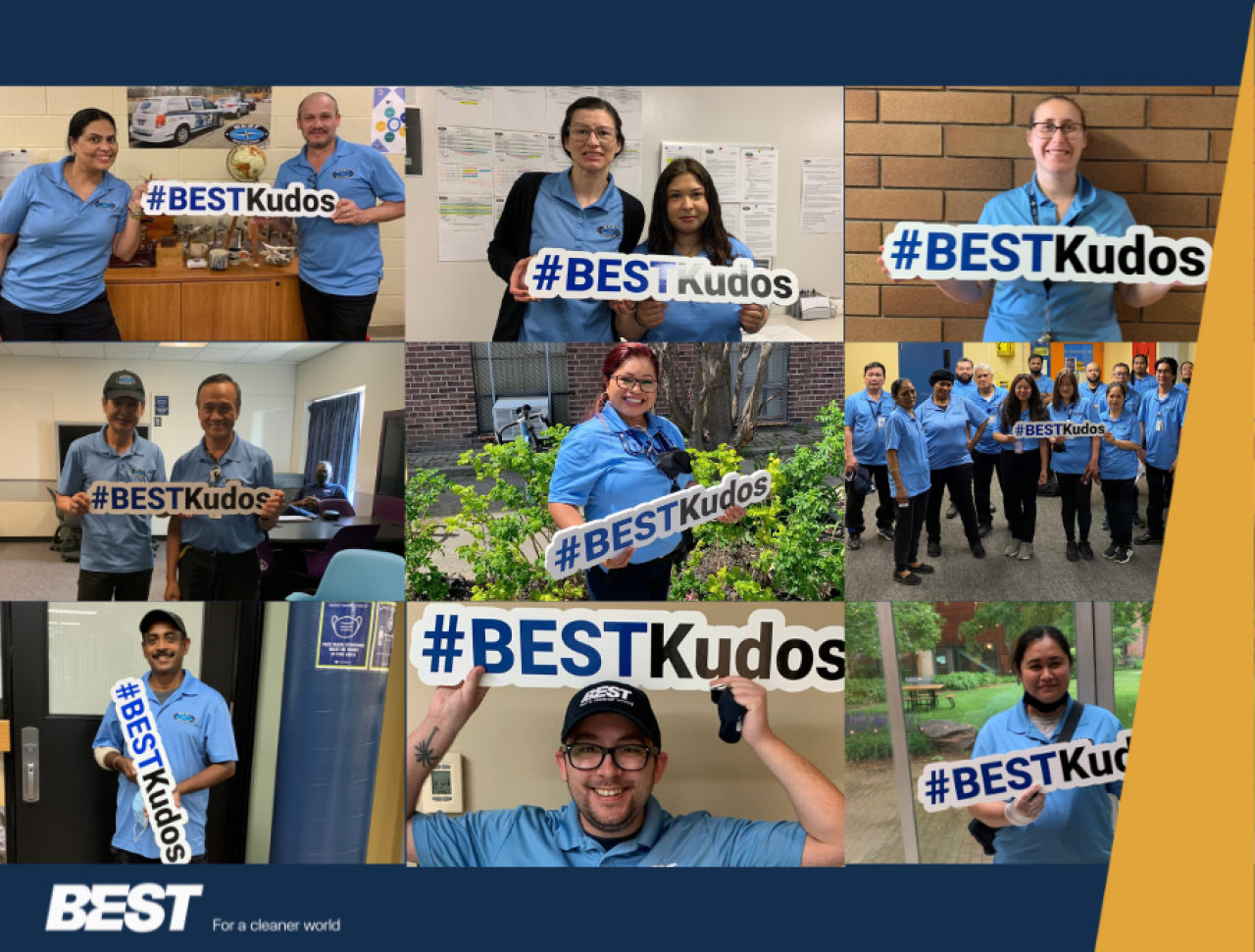 Our frontline team members deserve to be acknowledged for their hard work and dedication! To appreciate and reward our team members, we introduced the BEST Kudos Program on March 1, 2021. The program is powered by the online platform, Guusto, and allows us to send tokens and gift cards to those who go the extra mile.
To receive Kudos a team member must meet one of the following three criteria:
1.            Go above and beyond job requirements
2.            Take a proactive approach to excellence in customer service
3.            Demonstrate commitment to BEST's purpose, mission, and core values.
Since the start of this program in 2021, we have awarded Kudos to over 1500 team members with a combined value of $9730. We provide gift cards for a variety of businesses such as Starbucks, Tim Hortons, Walmart, Amazon, and Uber Eats.
We know how hard our frontline team works every single day to create clean and healthy spaces. Through our Kudos program, we offer our team members a small token of appreciation to show that their work and efforts have not gone unseen. Each month the number of Kudos awarded is increasing, and we cannot wait to recognize even more members of our team this year.
 Why Guusto?
Guusto not only allows us to show how much we value our team members but also gives back to the community. For each gift card sent through BEST, Guusto donates water to those in need through the charity One Drop.  To date, our company contribution of sending gift cards has directly resulted in 1,509 days of water donated. Sending Kudos electronically is also more environmentally friendly and allows us to live by our commitment to For a Cleaner World.
If you want to work in a supportive workplace that rewards you for your hard work, apply for one of our available positions! https://best.ca/careers.