BEST Increased PPE Diversion by 14% in Just One Month Across Canada!
February 9, 2023 -
Posted By Livia Valpassos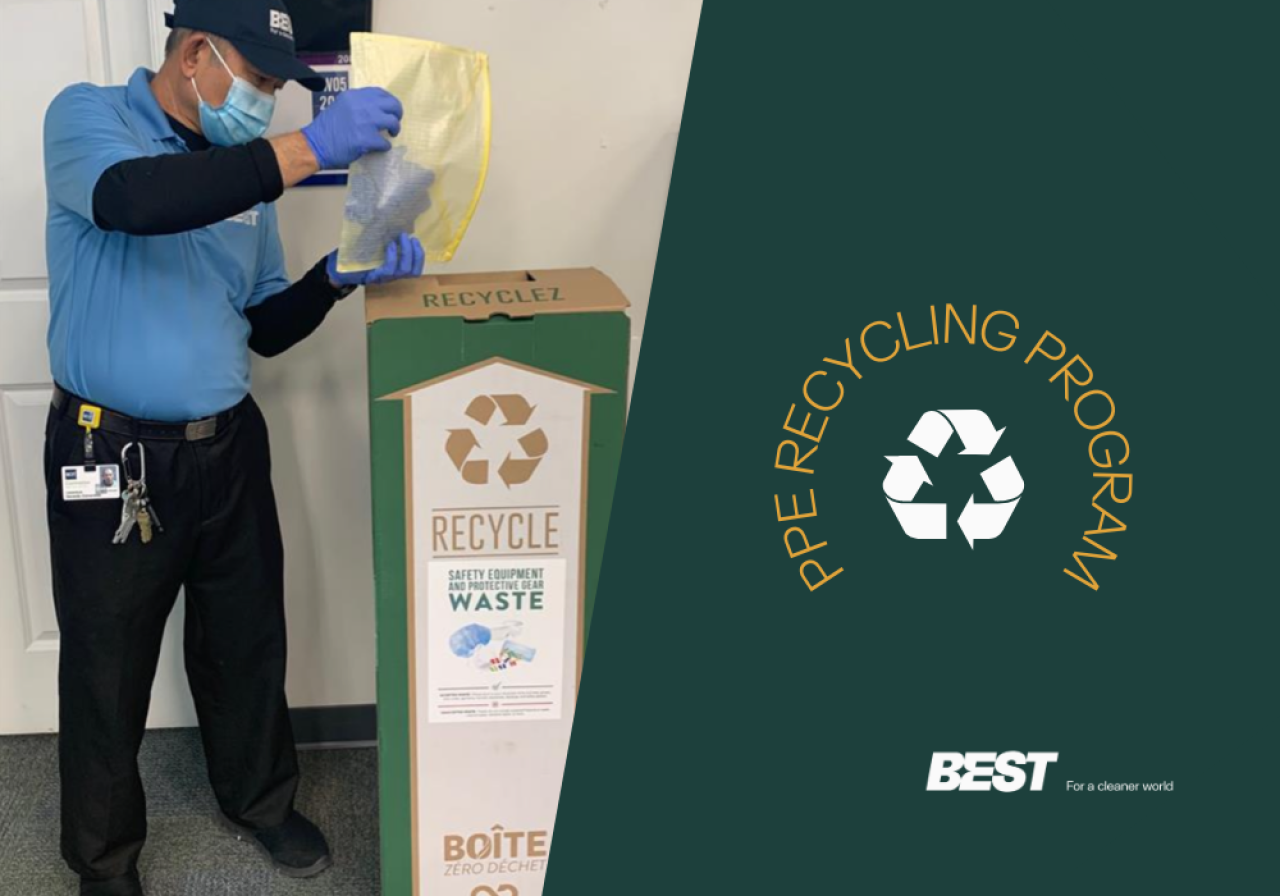 The results of our efforts to reduce our environmental impact are highly encouraging. In February last year, we implemented a PPE recycling program at BCIT, and the results were so positive that we implemented the program across our clients in Canada.
In December 2022, the average rate of PPE diversion across Canada was 40%; however, by January, this number had increased to 54%. This 14% increase in just a single month indicates the success of our program and encourages us to continue to strive for our goal of an 85% diversion rate across the board.
We can make this goal a reality by continuing to provide our frontline team members with access to PPE boxes and encouraging them to use these resources. We have already seen the positive results of our efforts and impact on the planet, and with continued dedication and hard work, we believe our goal is achievable.