BEST Educational Grant: We Support our Team Members!
July 28, 2022 -
Posted By Akanksha Sharma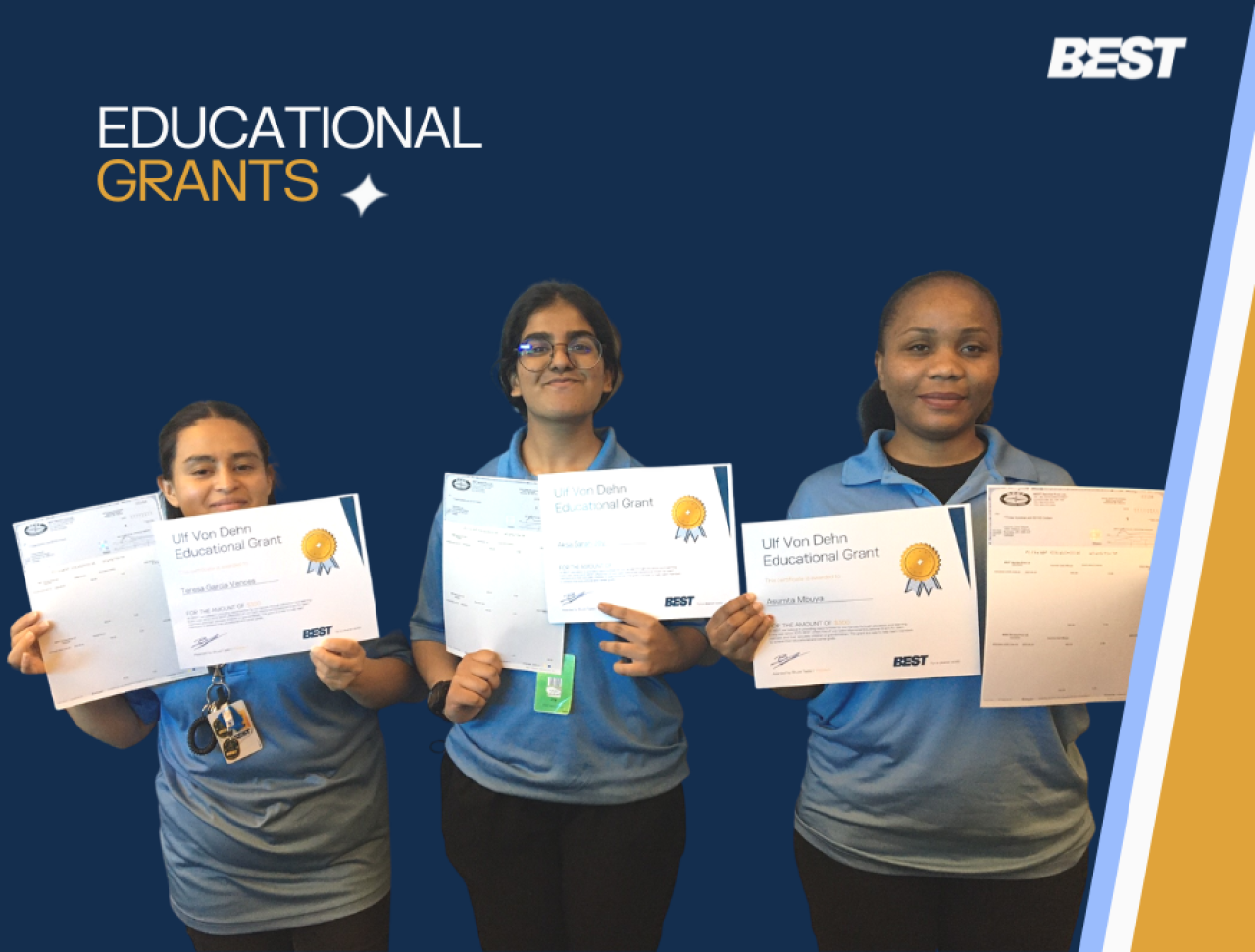 We are committed to creating a supportive and nurturing environment for our team members in which they can grow and reach their full potential.
We know how expensive educational programs can be and we want to do our part in encouraging further development for our team members and their families. That is why, in 2013, we introduced the Ulf von Dehn Founder Memorial Educational Grant.
This grant, named after the founder of BEST, provides funding for all frontline teams and their immediate family members pursuing higher education. As of June of 2022, we have provided over $132,000 to almost 300 recipients.
We encourage all frontline team members to make use of this grant to support their desire for education and improvement. To learn more about the grant and the application process, speak to your manager or supervisor.
BEST is committed to finding meaningful ways in which we can make a genuine difference, and one of the ways we do so is through our education grant program.
Want to work for a company that is supportive of your goals? Apply for one of our open positions!