BEST at OACUHO 2023 Spring Conference
June 9, 2023 -
Posted By Akanksha Sharma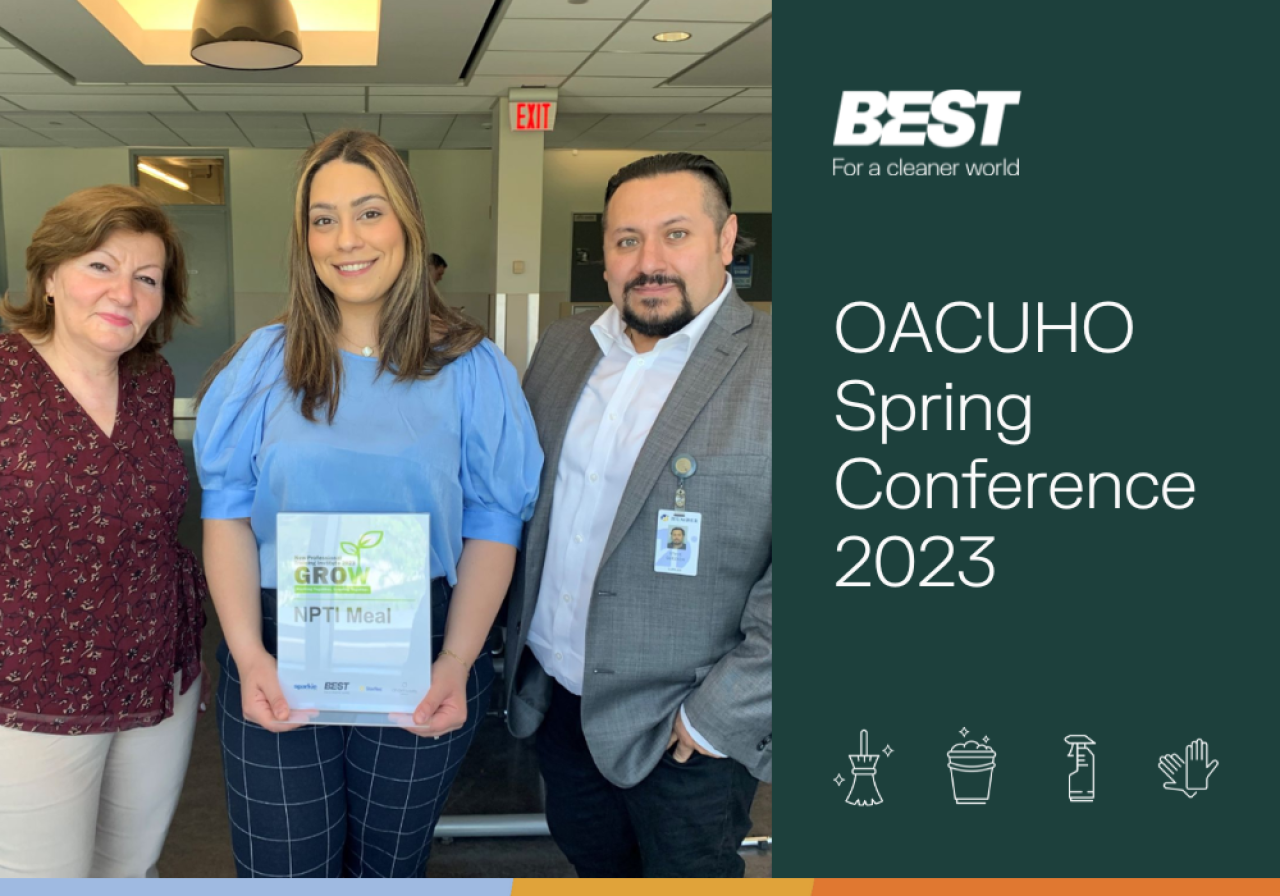 Spring is an eventful season, packed with impactful conferences and meaningful interactions! On May 30, BEST attended the New Professionals Training Institute (NPTI), a unique initiative by the Ontario Association of College and University Housing Officers (OACUHO), held at the Humber College Lakeshore Campus.  We understand the impact our services can have on the student environment, and through events like these, we strive to continuously improve our services to better serve our clients and create clean and safe learning spaces.
Throughout the conference, we engaged in valuable in-person interactions and discussions with partners, clients, and industry experts. These interactions provided significant opportunities to explore the future of cleaning, discover innovative solutions, and connect with inspiring individuals dedicated to creating healthier student environments.
We proudly participated in several discussions, significantly contributing to the dialogue around cleaner more beneficial educational spaces. Follow us on social media to stay updated on our initiatives to create a cleaner world and healthier learning environments!