5 Tips to Help You Get the Job at BEST!
August 11, 2023 -
Posted By Akanksha Sharma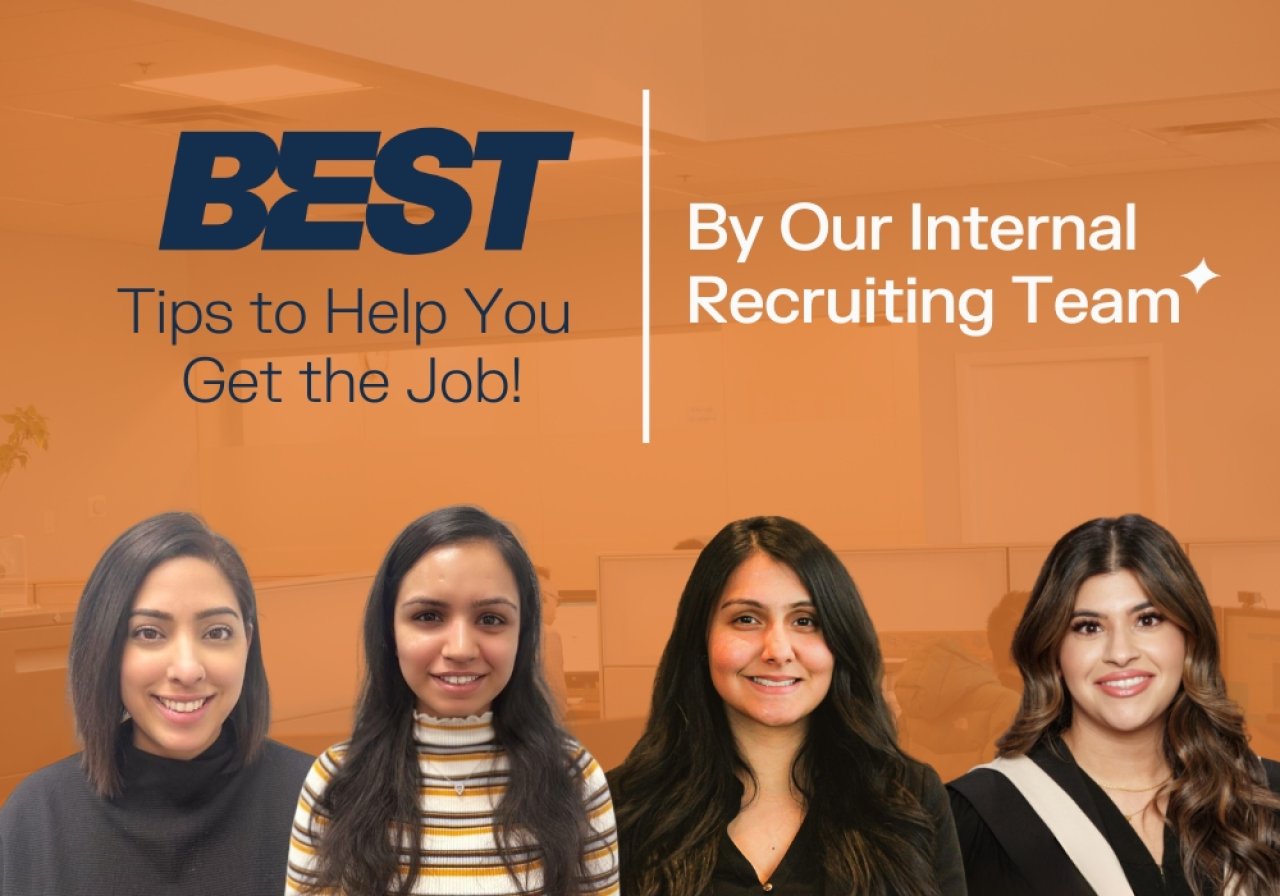 Applying for a new job and preparing for an interview can be a daunting task for many. At BEST, we don't want any potential candidates to be discouraged by the seemingly time-consuming and stressful process of pursuing a new job opportunity. Therefore, our internal recruiting team has put together a list of tips to help you succeed during the job application process!
Here are five strategies you can apply to excel in your next job application:
1. Connect via LinkedIn: Follow the company you are interested in working for on LinkedIn. This shows initiative to the employer and gives you useful updates on company news and company culture.
2. Create an Insightful Summary: Make sure to include a short summary about yourself on your resume to give the recruiter a quick glimpse into your expertise and experiences.
3. Focus on Relevant Experiences: Tailor your resume to highlight experiences that are directly related to the position you are applying for. This makes it easier for the recruiter to see if you are the right fit for the job.
4. Stay Active on LinkedIn: Keep your LinkedIn profile updated and active to showcase your experience and professionalism to future employers!
5. Do Your Research: Be sure to research and visit the company website before your interview. This will provide you with key information to help you prepare for your interview and will also show genuine interest and commitment to the employer.
These tips are sure to improve not only your job application at BEST but at any company. But why settle for another opportunity when you can work for an organization that has been recognized as one of Canada's BEST Managed Companies for nine consecutive years? Visit our careers page today to apply for one of our available positions and come join our team of dedicated and passionate individuals!